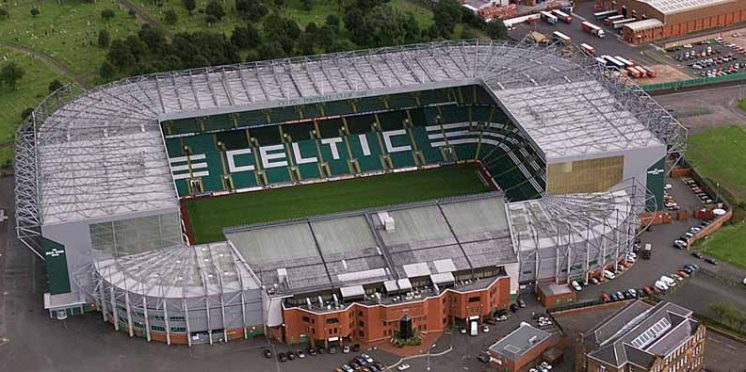 18 goal striker to Paradise a better January option than Shankland
There is a lot of talk about our striking options in the last 3 games with French Eddie unavailable and Griffiths coming off the bench behind Morgan, the need for a striker in January is stark and whilst Celtic love to cast the net wide, maybe the man we need is closer to home.
Sam Cosgrove was bought for just 27,000 pounds by Aberdeen and since arriving has scored goals for fun.
On the back of 26 goals last year, he has 9 in the Scottish Premiership this season from 15 appearances alongside 6 in Europa League qualification and a further 3 in the League Cup, if we are looking for a player who will come in and at the very least dominate Scottish defences then he must be our man.
There are several other factors that make a transfer particularly enticing, as an Englishman he is himself from an inflated market and at Celtic would alert teams quickly, should he replicate his current form at the Champions, he could go for a small fortune.
Derek McInness has slapped a 3 million pound price on his signature, the same as is being asked by Dundee United for Sevco fan Lawrence Shankland.
If we look at both, one is a failure in the top flight and after promising much at Ayr last year like his heroes he let a trophy slip.
Cosgrove would be a far better option, there is also a subtext to the possible transfer, McInnes may not win much but he does produce talent and Ryan Christie's return should leave no one in any doubt about the concomitant possibilities of sending a gem for shinning under Deek.
We have several players we could send up there who are getting no game time at Celtic but look too good to let go, a deal of say 2 million pounds with 6 month loans for 2 of either Shved, Connel, Hendry or Kouassi should seal the deal.
With Kouassi, I would be happy to see him leave on a permanent move, but see few who would take him, maybe 6 months of Premiership Football would show us one way or the other who we have on our hands.
Regardless, Sam would be an incredible signing for us in the SPFL at least, look at Taylor, a man who walks the SPFL having had done it with Killie over the seasons, we know Cosgrove is the same, is he the next big thing, maybe not, will he put Scottish teams to the sword?
Well, I leave that answer for the statistics.
---