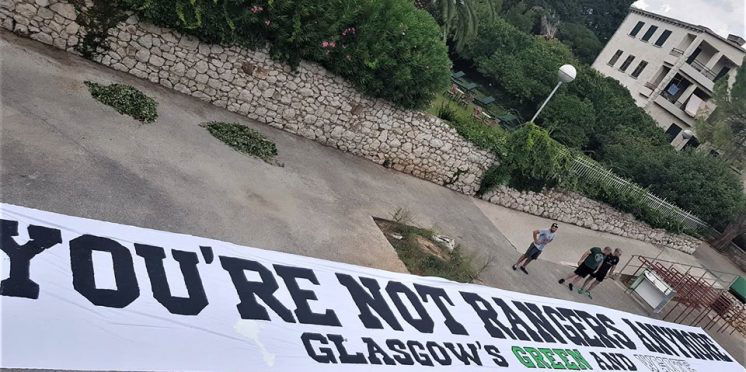 25 meter You're Not Rangers Anymore banner aimed at Zombies tonight
The Celtic bar in Dubrovnik has a surprise for the Peepul when they drag themselves down to Croatia tonight, a 25-meter banner saying You're Not Rangers Anymore and Glasgow's Green and White.
Croatia has plenty of Celtic fans, many of whom have traveled to Paradise and brought their iconic chequered flag to both show their support of Celtic and represent for their country.
It isn't uncommon, of course, the Argentines were a huge hit when they visited and there are always flags from Palestine to Poland in the terraces.
This banner would look great at Mordor, they only give us about 25 meters these days anyway, maybe it is time to invite the Dubrovnik Bhoys over 🙂
Good luck to Osijek tonight, if the Hrvats knock Sevco out of Europe after their national team eliminated the English I might have just decided on where my next holiday will be to say thank you.
---