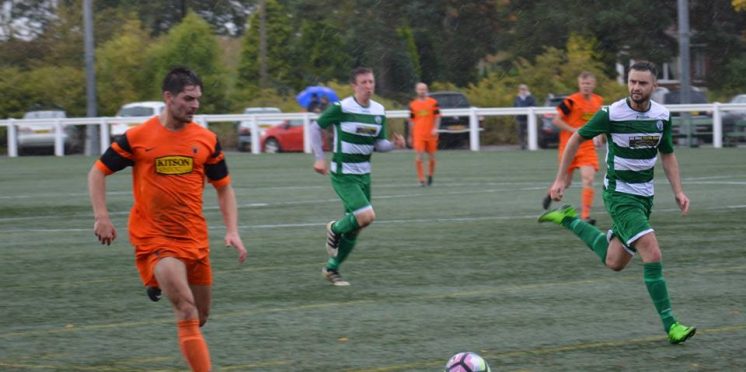 3 clubs Celtic should buy
With the news that Celtic are looking for a controlling stake in an A-League club breaking yesterday, Celtic have the opportunity to emulate Manchester City and develop a group of clubs from different leagues around the world.
Instead of MLS or La Liga, there are opportunities closer to home with seamless branding opportunities.
The clubs I would suggest we take controlling stakes in would also be very cheap and could prove to be very profitable via the development of players that could come to Glasgow.
West Allotment Celtic
This club plays in the Northern League Division 2, which is the 10th division in the English pyramid, the club plays at Longbenton which is close to Newcastle.
This club could itself become a trojan horse for Celtic, if we bought a stake in it and got it through the divisions to League 2 we could apply to switch teams.
That is to say, that West Allotment Celtic would join Berwick Rangers as an English team playing in Scotland whilst Celtic FC would move to England and begin "Our journey" through the Leagues and onto the Premier League.
We could, of course, hold off until reaching the Championship before making our own Switcheroo.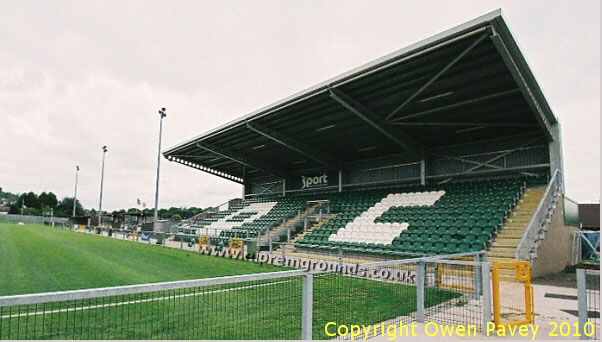 Donegal Celtic
This Belfast based club is in the NIFL Intermediate which is the third division of Northern Irish Football.
The Wee Hoops would provide Celtic with a team that would be highly marketable throughout Ireland.
The majority of football teams in Ulster are supported by Unionists and going through the Leagues and giving Lindfield a gubbing from time to time would be well worth watching.
By not buying a team in the Republic, Celtic wouldn't be playing against clubs who are supported by fans who also hold Celtic dear to their hearts.
When Ireland unites, Donegal Celtic would play in the national competition, until then it would be a club set up to defeat those who are at the Football on Saturday and in the Lodge on Sunday.
Cwmbran Celtic
The Celts play their football in the Welsh Football League Division 1 which is the level below the Welsh Premier League.
They play out of Celtic park which is a small ground with a low capacity.
Across the road is the 10,000 capacity Cwmbran Stadium which is home to AFC Cwmbran.
Should Celtic be promoted they could ground share at the multi-purpose arena so as to meet the standards for entry to the Welsh premier and use Celtic Park as a training facility.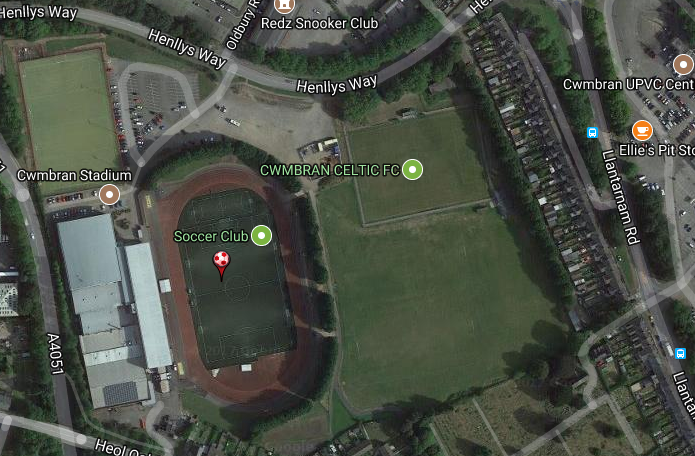 Cwmbran Celtic is located very close to the multi-purpose stadium.
All 3 clubs are already branded as Celtic, there would be no need to change their names, just to add some finance to these teams.
That would be done by purchasing a stake in each club, I would suggest 49% of Cwmbran and Donegal as the ultimate aim would be to win their respective Leagues and have a shot at the qualifying rounds of the Champions League.
With Celtic regularly qualifying that could pose a problem if we had a controlling stake and were drawn against them.
With West Allotment I would suggest we buy the lot, upon switching leagues we would play our development team with the addition of a few players not in the first team plans and probably still beat Sevco.
As we look to purchase a club in Australia to both grow our brand and develop new juniors, having 3 feeder clubs from Wales, Ulster and England would channel the best young players to Parkhead.
It wouldn't cost a lot and we could find Celtic winning everything everywhere within a decade.
I mean, what sort of budget will be needed to beat Lindfield and Barry Town?
Let alone the divisions below the National League in England.
---