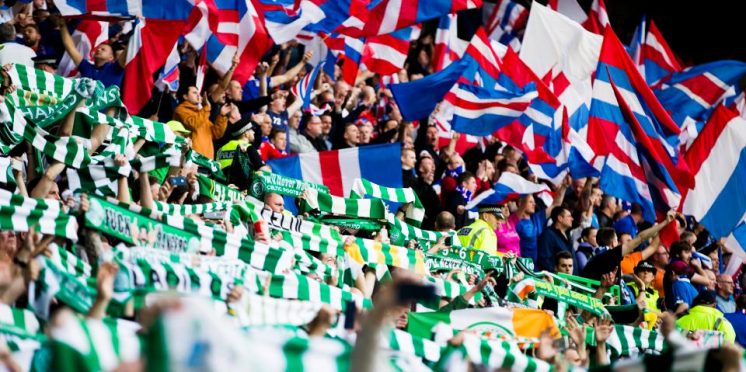 4 records on the line at Hampden the press dare not talk about
For starters, Rangers died, we are playing a new club, but if you listen to the Lamb Corp then the all-time records are unaffected so for the purpose of this article I will look at the combined tally and Celtic's chance to rewrite the record books tomorrow.
Firstly there is the chance to win 10 straight trophies, a feat that has never been achieved in Scotland and from my research anywhere else, a truly amazing feat if it is to be done.
This has been well documented, the treble treble is itself the first of its kind in World Football and if we are to continue our winning ways an equally unprecedented fourth becomes a possibility.
Secondly, should we extend our existing lead and go onto win the Premiership, that would mean we are just 5 Scottish Cup games away from another treble, this would be our 7th treble and equal the world record, itself owned by the defunct Ibrox club.
Thirdly we have a League Cup record of having played 49, won 23, lost 24 and having drawn 2, a win would equal the ledger in the head to head and move us to within 8 of the Oldco's haul of 27 League Cups.
Fourthly, the very fact that we meet at least 5 times this season gives Celtic an opportunity in the all-time records, we were 4 games behind at the start of the season but after defeating a clueless Sevco at Ibrox we have the opportunity to overtake them.
| Competition | First match | Played | Rangers | Celtic | Draw |
| --- | --- | --- | --- | --- | --- |
| Scottish League | 1891 | 318 | 121 | 110 | 87 |
| Scottish Cup | 1890 | 51[ | 16 | 25 | 10[ |
| League Cup | 1947 | 49 | 24 | 23 | 2 |
Overall Rangers have 161 wins, Celtic 158 and there have been 99 draws.
Should we win tomorrow and on the 29th of December we would find ourselves just 1 behind them with 2 to play, one at home and another away.
This shows the leaps and bounds Celtic have made of late annihilating a trophy gap that was a gulf due to the financially doped Rangers which eventually overdosed and died in 2012.
A win tomorrow and we set a standard yet to be achieved in 10 straight, have the opportunity for a quadruple treble and a chance of claiming a world record by seasons end, we even the head to head ledger in League Cup games vs the Ibrox outfits and build the anxiety as we hunt down the all-time record by seasons end.
Their triumphalism is about to be put back under its rock, their drought set to continue and Celtic set to not just win yet another trophy, but bring a host of records into the equation between now and the end of the season.
---