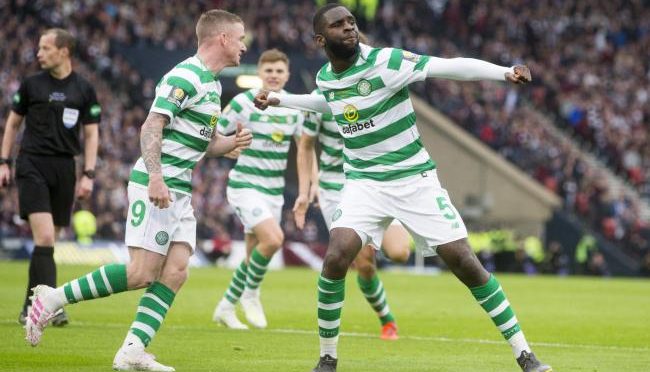 Absolute scenes as Twitter remembers Tr3ble at Hampden and 53 years since Lisbon
We are blessed to support a club with such a rich history as Celtic, recently we have been all the more privileged to watch our club win the last 11 trophies in succession as we stand 180 minutes from making that the deadly dozen.
Twitter didn't miss the opportunity to celebrate and why not, we all remember this time last year, a goal down to Hearts with the clock ticking down before Eddie stepped up from the spot and that glorious shot after Lustig played him through.
The footage below shows something a lot of people don't talk about, when Lustig plays the header through he puts his hands on his head thinking OMG is that clearance going down as the assist that wins the treble treble!
He runs to the bench ecstatically, the tone in Tam Boyd's voice "Oooh go on" when he sees the opportunity and the screams after it will always stay with me from that day.
A year on from this tweet there would be a fair few Celtic fans looking for their old tweets to delete what they said, Lenny has been incredible and fully deserves the job going forward.
Remember how they cheered? Well, they cheer no more!
---