If I had a quid for every time I heard someone ask me how would Celtic go if they were to leave their Farmers League and test themselves down south I would have retired years ago, I am guessing I am not alone in that.
The facts are that Celtic to England is a minefield, we would need SFA, English FA, SPFL, SFL, EPL, EFL, UEFA and FIFA permission to get it done, not to say a vote of both pyramids and horse trading off the radar in Switzerland, so understand me when I say I am not brining this up.
But we need to discuss the dearth of football between the youths and the first team, there is simply no pathway, now we are set to lose yet another star before they get to stretch their wings in hoops.
We have seen Ben Doak, Rory Mahaday and Leo Hjelde leave for a pittance before being able to make the grade at Celtic, we are merely a nursery for the EPL as they wriggle around the mess Brexit has created.
It will not only continue but likely gather pace.
In truth you can throw Aaron Hickey in that as well, he is a player who couldn't break into the first team and searched opportunities at first Hearts and then Italy.
The lure of sitting not on our bench but on your own couch during match days will never appeal to the best up and coming players.
Football careers are short and opportunities few, the idea of going into the wilderness when a highway opens up makes for an easy decision, one which will pilfer our ranks going forward.
Joining the English reserve league would be a easy fix to this and one whereby we wouldn't have to worry so much about the administrative consequences of re writing the book as we would need to at first team level.
The facts are that Scotland doesn't take the development of the game seriously, it has no reserve league and the colts teams are boys vs men in leagues not known for playing attacking football.
Getting the life kicked out of you by grown men in a league you cannot be promoted from is hardly the carrot needed to keep our best youth.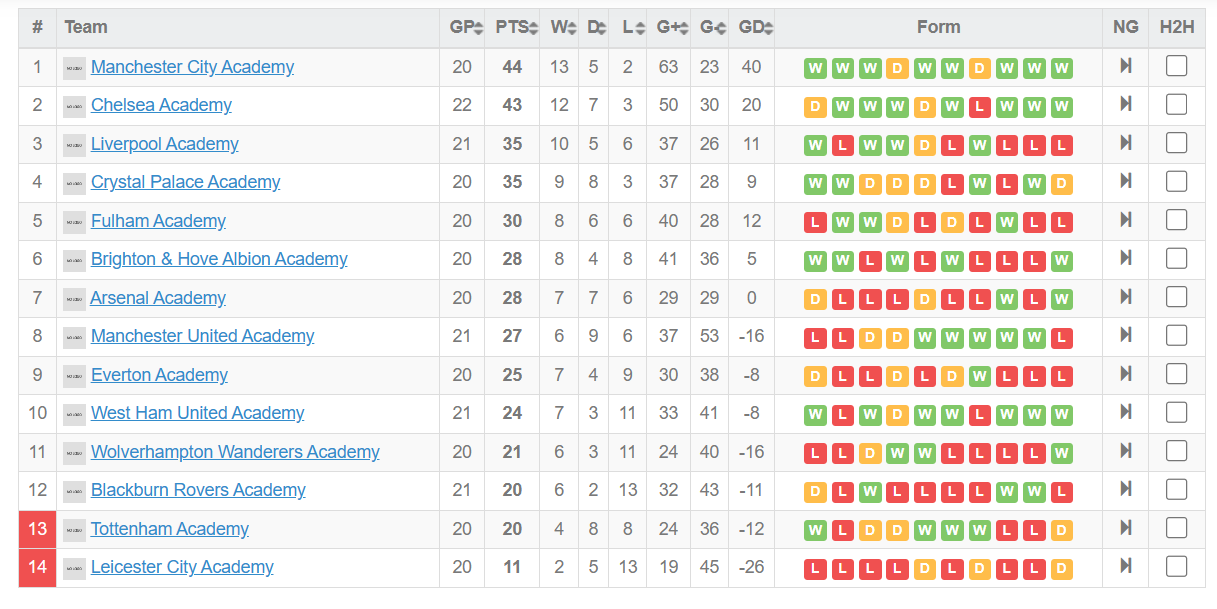 The English reserve league as seen above is a 14 team league of academies, Celtic could easily slot into such a system and develop our best in a competitive environment whereby not only would our best get game time against the best academies, we would also have the opportunity to play those who are coming back from injury.
The SFA has decided against a reserve league, 15 years ago when it became to costly for some, it was shut down, now Celtic and indeed Scotland is truly suffering due to the best youth having to move down south.
It is time, at least at reserve level, that Celtic did the same.