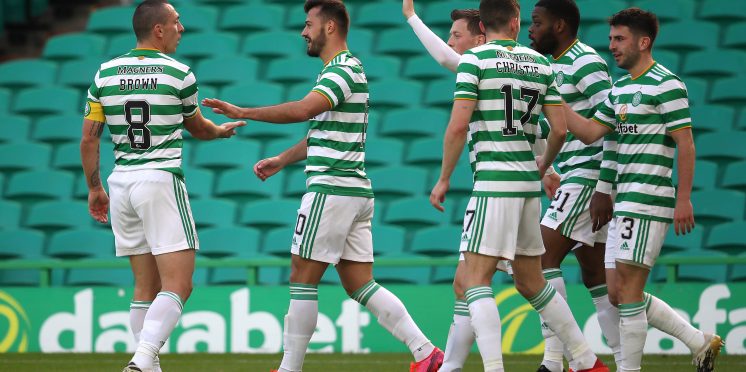 Ajeti a bargain at £4.5 mil, easily the 2nd best striker in the Premiership, but the SMSM say…
As the SMSM chase Dembele dollars for the a fat Colombian who loves a red card, we are seeing a player who is very much like the iconic Sevconian, he is a pure poacher, a man on the spot with a bullet shot, much like Scott McDonald or Gary Hooper for that matter.
But we are not hearing much of his prospective value from the fanzines, far from it, we are just hearing about the deluded prices for the like of Morelos, Kent and Barisic from clubs who find out about their interest in these players through articles best not read.
Ajeti was a player who Celtic wanted to sign but were outbid by West Ham, he didn't excel in London as he did with Basel but is coming back to his deadly best, a player who is comfortable on the ball out of the box and deadly in it.
We all know that Edouard won't be at Celtic next year, but Neil Lennon's intervention to bring Ajeti to Celtic may well have saved the long term dilemma.
Ajeti is a player who is allegedly not fully fit, hell mend Scotland when he is, he is the buy of the season, one I hope we will see in Hoops for many years.
---