What a fantastic game of football we all enjoyed last night, the team was balanced and focussed and attacked from the first minute of both halves and duly received its reward with 2 fine goals.
It seems that all of Scotland is proud of Steve Clarke's men, well nearly all of Scotland.
What on earth makes people hate the country they are born and raised in?
The replies on this thread are hilarious, jump on and add your own.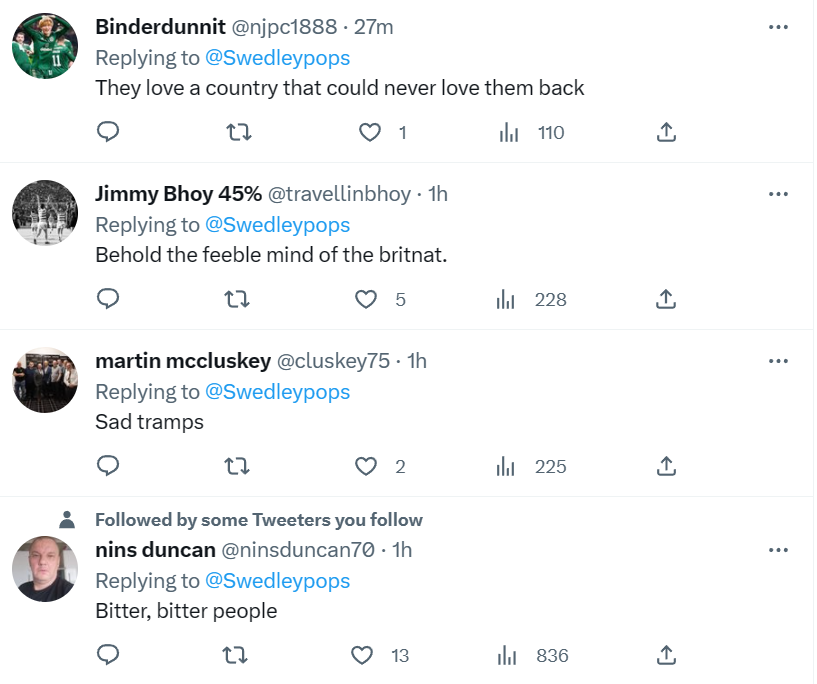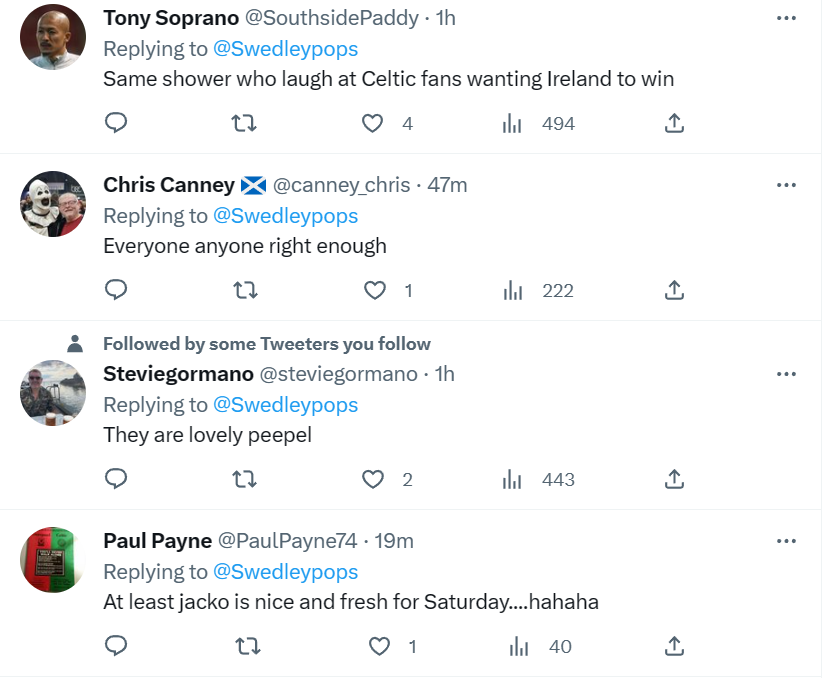 The slogan was Everyone, Anyone… except Scotland.
At least Jack will be fresh for the weekend.