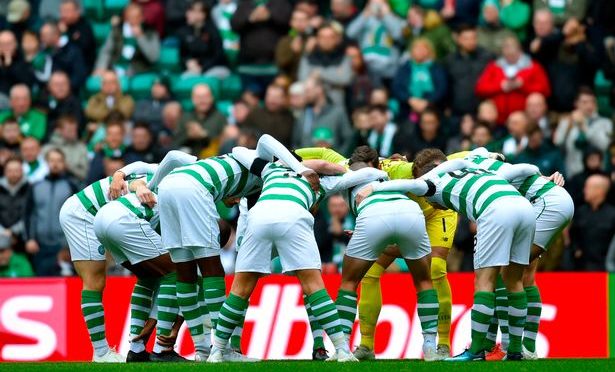 Announce a defender, half the window has gone, same lack of movement
There is talk today of a big announcement at Paradise, for those of us who are a little skeptical it is likely going to be a guided tour of the facilities for our 2 loan Bhoys and new signing Bayo.
With a fortnight gone we have not yet remedied the obvious chinks in our defensive armour with two new Centre Halves and a Right Back desperately awaited by the Celtic support.
It seems as if Celtic are content with paying boss peter Lawwell a massive 3.3 million pounds this year but at this stage we have only shelled out 2 million on a permanent transfer for Bayo.
After the disastrous summer transfer window there has been talk for 4 months of getting this window right, half way through and we are watching it flitter away before our eyes.
Worse still there is no deal for Boyata meaning we have essentially thrown 9 million pounds away, if only we had taken the money on offer from Fulham and reinvested it into our defensive stocks in August.
As it stands I don't believe that Sevco are favourites to win the League… yet, but if we go with the same defensive structure into the run in I believe we will have done everything possible to make this a title race.
Compper doesn't even play, Hendry can't be trusted for 20 minutes without making a mistake, Jozo gets sent off every 100 minutes he plays, Ajer is either injured or coming back from injury, Boyata isn't keen on the club and has been found out with the ball at his feet if pressed, Bitton isn't a Centre Half and Benkovic is away in the summer.
Our transfer policy is a shambles, what is the point in turning 100 million pounds only to up the bonuses of your CEO and spend nothing on the first team when we are ahead by goal difference whilst chasing an iconic 10 in a row, let alone our 50th title?
If Sevco had a spare 30 million to spend you can bet they would have spent 40 million and been out of sight, if we spend 5 million each on 3 established players at Centre Half x 2 and a right back our 8th consecutive title comes to within touching distance.
It is time to buy where the club desperately needs it, announce a top line defender, the club needs it, the fans deserve it and the manager must receive the boards backing.
---