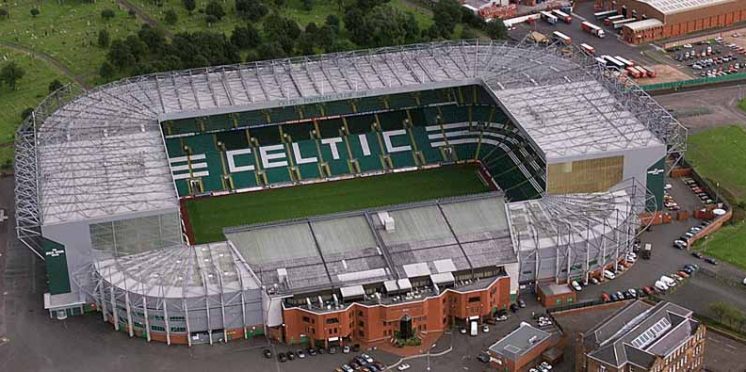 Artificial Intelligence to stream SPFL behind closed doors
A very interesting development has been reported today with Celtic offering the SPFL help with getting football back up and running, be it the end of this season or the start of next.
The technology is already used at Celtic Park and tracks all outfield players during a football match, this option could yet be used across Scotland as the likelihood of a closed door season is becoming increasingly likely.
The less staff inside a ground the better obviously, the technology is from a firm called Pixelot who are run out of Israel. as reported in the DR
Barcelona, Bayern Munich, and Celtic are amongst major clubs using an AI-automated camera system which could potentially stream behind-closed-doors SPFL matches to locked-out fans.
As the game hunts for ways to escape the COVID-19 shutdown and the prospect remains for no supporters to enter grounds even if the game can get restarted, Hampden bosses and clubs are looking at a host of alternative opportunities.
The systems of Israel-based automated production firm Pixellot is amongst the topics of debate being discussed in regards to getting games to fans.
SPFL hierarchy recently signed a new five-year steaming agreement with IMG Arena, the sports betting unit of the IMG agency, that includes a tie-up with production firm Pixellot to provide match footage from the second-tier Scottish Championship.
Along with the Premiership and second-tier, IMG Arena's agreement also covers League One and League Two, the Betfred Cup and the Tunnock's Caramel Wafer Challenge Cup.
In order to provide streaming of Championship games to its betting clients, IMG Arena made agreement with Pixellot to install AI-automated camera production technology at all grounds.
The system, which has already been successfully trialled at lower-league grounds, uses advanced production algorithms and a network of cameras tracking play to generate live match footage that can be used online as well as across mobile devices.
No camera crews are required with the fixed set-up and Record Sport understands the systems could be installed for a cost of under £20,000 per ground.
IMG Arena managing director Freddie Longe said at the announcement of the new agreement with the SPFL that the AI-automated solutions would create "a new template for sport streaming."
Pixellot, who counts Brazilian media conglomerate Grupo Globo among its backers, work amongst a host of sports producing around 100,000 hours of matches every month.
---