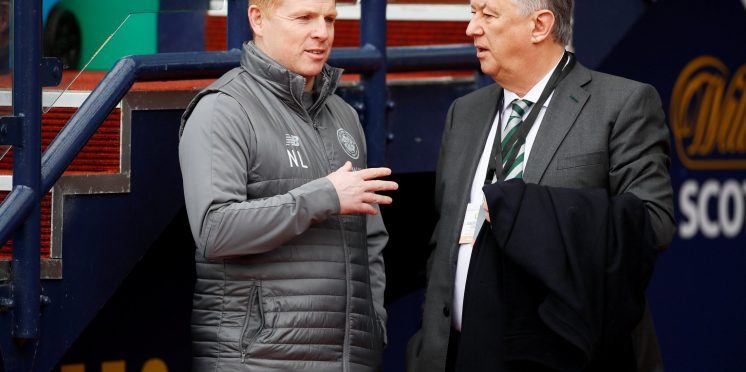 Auld biscuit tin gave them 9, it can't prevent us winning 10
Those of you who remember the 1990's will remember with disdain the term 'Auld biscuit tin' itself a reference to the clubs policy of not only not overspending, but at times chronically underspending.
Throughout the Tommy Burns era we were always just one more signing away from giving us the advantage we needed to win the Premiership, but Fergus stuck to his guns, they equaled Big Jock's 9 in a row and thankfully a Swede bought for 650,000 came in and stopped the rot.
Now the Auld biscuit tin is back, we are seeing that we have offered Steven Fletcher a one year deal, something he will likely take, this of course stops us from having to spend big on Ivan Toney and means we don't need to pay higher wages for Ajeti.
With Edouard in the news with a different club linked every day we will have a hard time holding on to him beyond the transfer window, let alone the season.
We need to start planning for the way our forward line will look after Edouard is inevitably sold, a one year deal for a player past his prime isn't going to help us there, in fact it is the opposite of the business plan Fergus put in place.
Then instead of going into the market and purchasing players we need long term, we are again looking at bringing a fringe player in on loan from Manchester City, this time Lukas Nmecha who has a far from sparkling resume.
2 games for Manchester City in 2017 zero goals.
41 games for Preston NE 2018-19 four goals.
6 games Wolfsburg 2019-2020 zero goals.
10 games Middlesborough zero goals.
The man has scored 4 goals since leaving the academy, at 21 he is no longer a youth prospect, more like another Ryan Kent.
This is chronic under investment in this the most crucial of seasons, the club has gambled at goalkeeper, we still haven't seen Barkas and knew had we paid Soton a similar fee we would have had the quality regardless.
The reasoning was that there was no resale in Forster, well their is no resale in a player on a one year deal in his 30's or a loan player either.
Celtic have banked a fortune from season ticket holders themselves not allowed into the stadium, we went into the Pandemic with 30 million pounds and signed a record deal for merchandise with Adidas which fans are buying up in huge quantities.
Surely we deserve to see a striker come in that we can bed in for when Eddie leaves, we must issue a hands-off Edouard for the 10 in a row, the club is in no danger of going under.
It can't all be about profit and dividends.
In the 1990's we rebuilt the stadium, the team and our finances simultaneously and in the end we stopped the 10, now a generation on we have the biggest stadium, the highest bankroll, the most money and the best team.
It is time to make those advantages tell, still turn a profit and plan for the future.
---