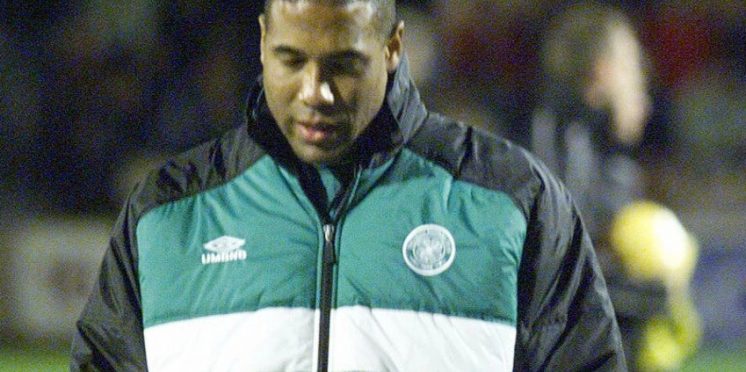 Barnes drags Dalglish and Stein into allegations of sectarian bias at Celtic
John Barnes seems to have mixed up Twitter and Follow Follow with an outright defamatory allegation against Celtic claiming that Protestants would be discarded before their Catholic counterparts should they fail..
It set of a storm which you can join via the link above, Celtic have had many managers and players of different religions and all are judged on how they play, not where they pray.
I believe it was said best here by @The3rdFrame these Celtic men didn't survive the cull in a results based business.
Here are screenshots of what some of the hundreds of Celtic fans had to say.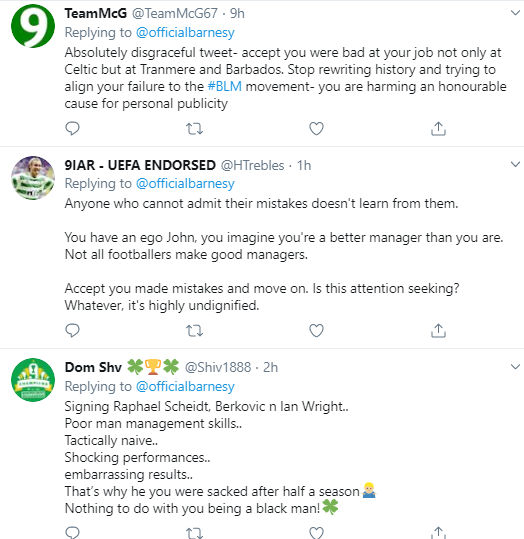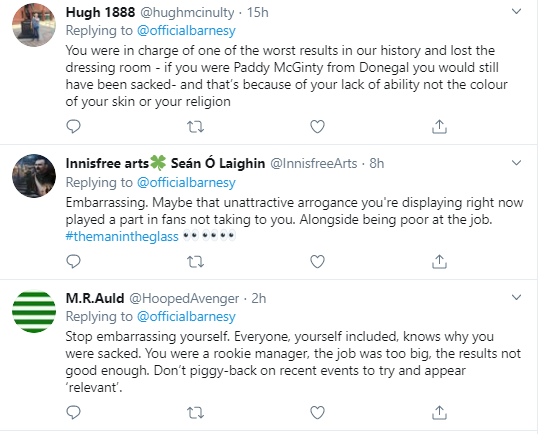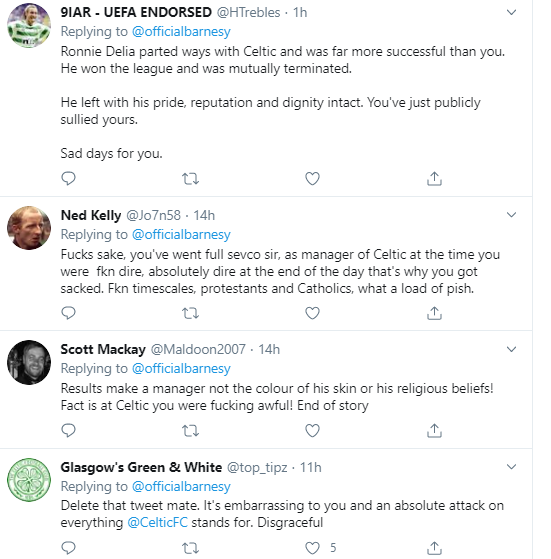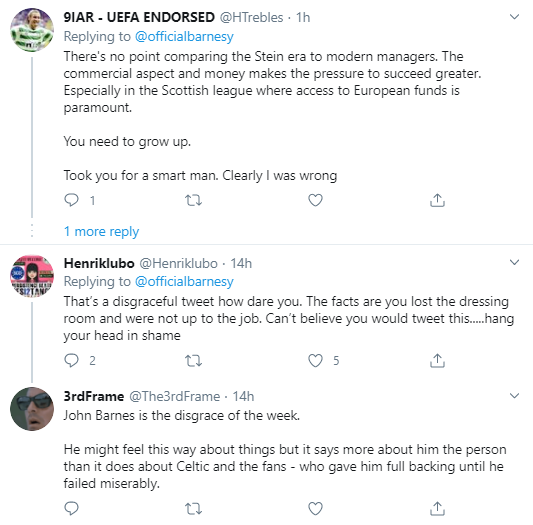 ---