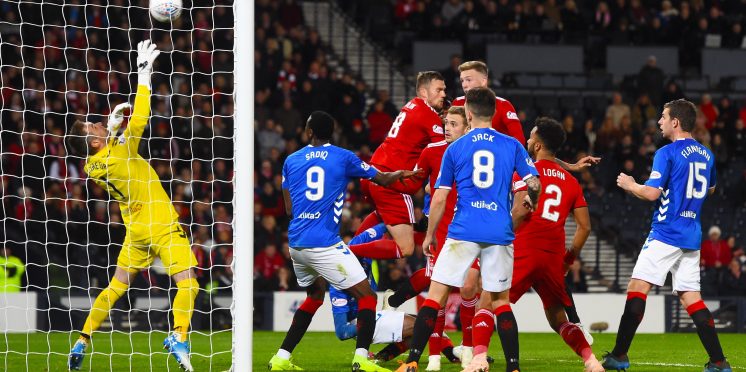 Bazza opens the door for Lewis to move to Celtic. Should we pass just cos he is one of Them?
Barry Ferguson has come out with a surprising interview as reported by Glasgow Live, whereby he has given his blessing for nephew Lewis to move to Celtic if he decides to do so.
I have spoken about this in earlier articles and had 3 main responses, No way, he is one of them, He will never come to Celtic or he is too good a player not to sign.
Wherever you see this post, I encourage you to comment on your feelings, whilst I hate Barry I actually take the 3rd position, on that, we always say we are a club for all, we always believe that too.
We won the European Club with a Protestant manager and a fair few in the team, Dalglish was a fan of thee Oldco, many others too, our ability to look past a players heritage and focus on their talent has been the difference between ourselves and Them, so why not again now?
Bazza said:
"Lewis is his own guy, he'd make his own decision. I don't think it would be a factor in Lewis making that decision that his dad and his uncle played for Rangers.
"He's got a good head on his shoulders and I don't think that would worry him. Whether Celtic are interested in him, I don't know, I know there's been a lot of talk about Celtic and Rangers.
"If I'm being honest, I do think he's good enough to play for both of those teams. Each year he's improved and this season he's had a real good start.
"I wouldn't hold anything against him, I just want the best for him and for him to have a good career in the game. He's done it the hard way, he was let go by Rangers as a kid. He had that knock, went to Hamilton and worked his way up and got the move to Aberdeen.
"He's flourished under Derek McInnes and I think if he keeps his form up that he's shown, I think Aberdeen will find it hard to hold onto him."
Time will tell if he plays for The Rangers, but if we don't sign him, he almost certainly will, better to snap him up now and use him against them than the other way around.
---