The Rangers were all noise just a few days ago and have been telling us all about such non trophy things as coefficients, after Christmas knock outs and even World Club Cups, now their little fantasy is set to pop.
The Club World Cup which was said to be guaranteed for Ra Peepa has now changed into being extremely unlikely.
This is how it started above, however after getting horsed out of Europe the facts are that their fantasies and realities are completely different things.
This means that The Rangers are actually "extremely unlikely" to bridge the 17 point gulf and make it to this cash bonanza.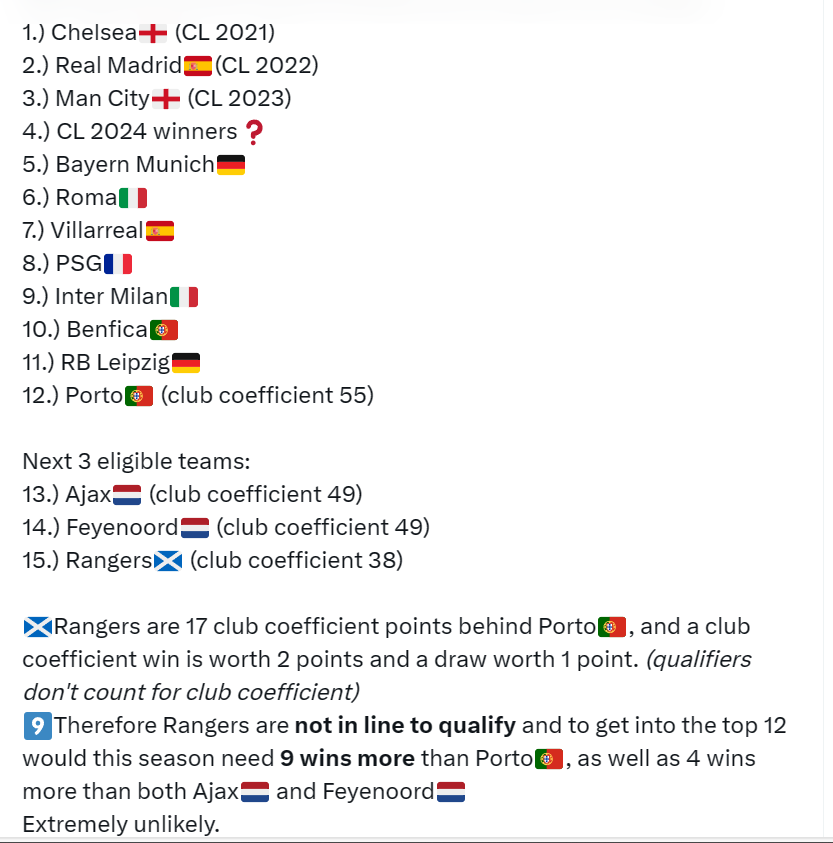 On the eve of the derby, we are again seeing that they are falling further behind.
A win by Celtic tomorrow, and expect to see that wee club tear itself to pieces.
With this £25 million gone on top of at least £40 million from the Champions League, Beale has cost the Newco more money than the total amount of their confetti shares amount to but some distance.