Just when you thought that the comic book hero across the city couldn't stoop any lower Michael Beale has played his latest card in a bid to win over the deluded before tonight's must win match vs Real Betis.
In fairness it won't be an issue for the club should they lose or draw, games against La Liga opposition are not the ones you earmark for 3 points, however such is the pressure on Beale this game isn't being looked at as a match in isolation within a sequence but as a test of his managerial credentials.
On the weekend we heard the Newco fans attack the Tartan Army and belt out their favourite songs from their beloved England as they won 2-0 vs St. Johnstone.
Now the manager is distancing himself from Scotland and playing up the Rangers vs the world siege mentality so loved by fans of the 11 year old club.
Listen to the below presser, Celtic fans are all through the comments.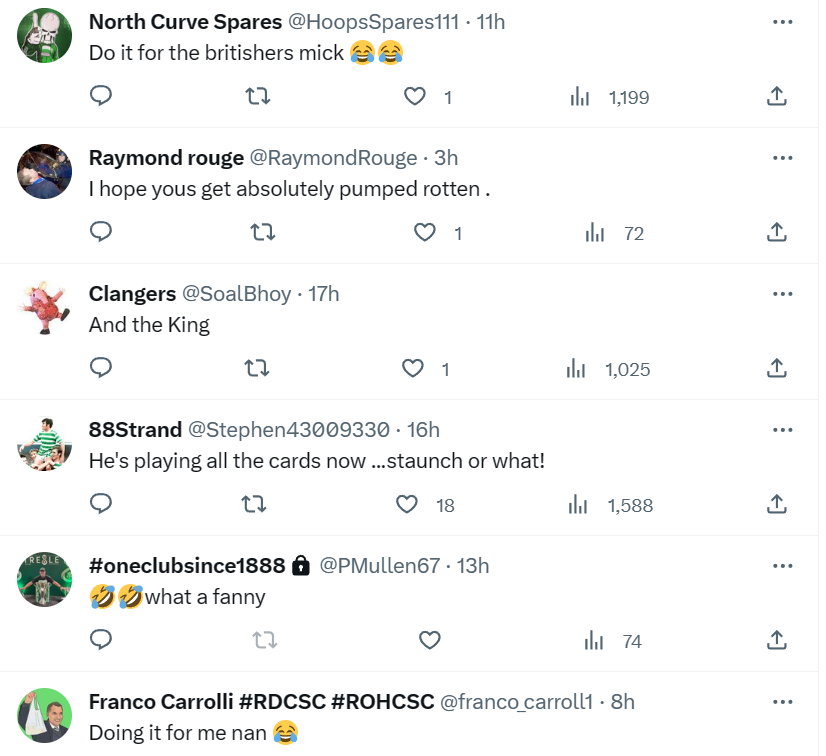 Rangers will be without Danilo, Cantwell and Raskin for the encounter with players not known for scoring or playing very well taking their places.