Twitter has dozens of messages of sick Bears who came back from Seville, the toilet water seems to have been the problem and it is even leading to playground violence in non Catholic schools it seems.
Bear flu has hit the people hard and sounds worse than COVID, we can only hope this bug isn't contagious or we might get it, maybe the blue half of Glasgow will need to go into self isolation and start wearing masks.
It will be interesting to see if this goes away in a few days or if it is the long Bear flu, the kind that has them howling throughout the offseason.
If someone dies from this there will no doubt be calls for a reply.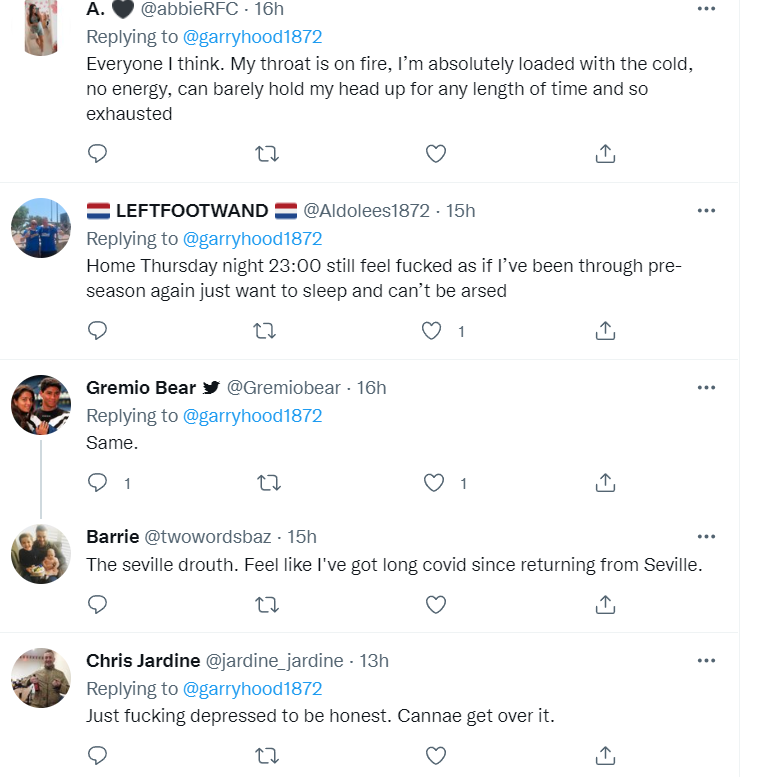 The Banter years just keep on coming.