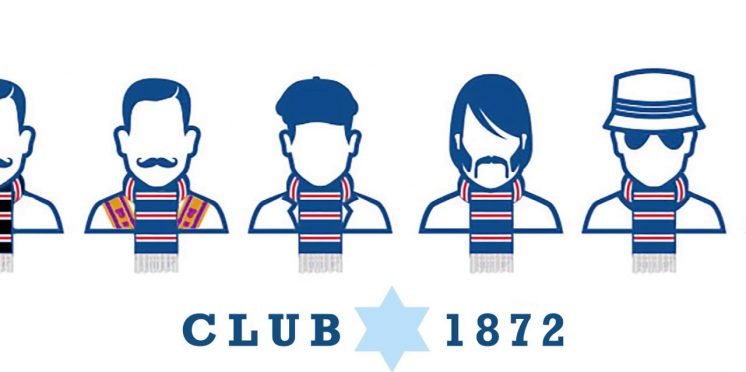 Bears go to war: Club 1872 slams Castore and Rangers in statement
Statement O'Clock, that magical time when crayons are brought bare, this times rant by the club founded in 2012 was no different complaining about not getting invited to a party and how the shirts they bought fell to bits.
You can't really blame them, the better never stops turned into banter never stops within a few deliveries of the botched sportswear, that Sevco fans spent so much on it is a credit to both their loyalty and blind stupidity.
The full statement can be read below:
As we said in our update on 24th August, Club 1872 submitted detailed questions to both Castore and Rangers over two weeks ago on the ongoing issues encountered by supporters who have ordered merchandise in recent months.
Our questions focused on the well publicised concerns around the quality of some items, pre-order delivery delays and cancellations, the returns policy and the difference between the Rangers and Castore websites in that regard. We also asked for clarification on the decision to move forward the opening of the Rangers Store by several weeks, despite it appearing that stock levels were not sufficient to complete all pre-orders at that time.
As things stand, neither Rangers nor Castore have answered our questions.
We note that Rangers and Castore are holding an event on Wednesday night for a small group of fans selected by the club. Club 1872 have not been invited to the meeting. While this may provide some answers for a very limited number of supporters affected by these issues, we do not believe it is the correct forum to be addressing those issues, nor is it an effective or equitable way to communicate with supporters. Every supporter who has been affected by these issues deserves a clear explanation of what has gone wrong as well as reassurance for the future.
We reiterate our strong belief that Rangers supporters – including all at Club 1872 – want to support both Castore and Rangers throughout the duration of this long-term retail partnership. To that end, we continue to press both Rangers and Castore for appropriate responses to the questions we have asked on behalf of the support.
So Sevco essentially have ripped everyone off, are ignoring complaints, have no chance of fulfilling orders nor guaranteeing quality and refuse to answer the questions of the same club it regularly goes cap in hand begging to in a season whereby they do not have enough money to complete it without outside financing.
This is going to end badly, very badly.
---