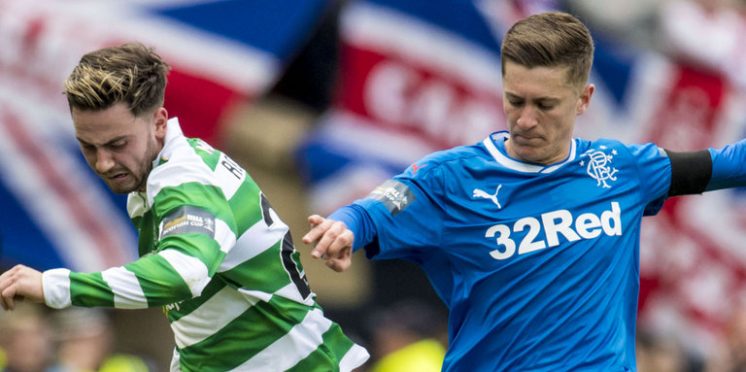 Beerman: Everyone thought it was a downgrade moving to Rangers
Serial fouler Myles Beerman opened up about his move to Rangers and nearly tied himself in a knot on Sky Sports.
The deadline day Bosman believes his move was 'better' to Ibrox, but that "people, everyone" saw it as a downgrade.
Everyone is quite a sample demographically, but Myles remains positive.
Watch the video on Sky Sports Scotland, he was within a few words of crucifying himself 🙂
WATCH
Beerman faces @CelticFC for the second time on Sunday, on just his 5th first team appearance for @RangersFC. https://t.co/IorQQs4xnJ

— Sky Sports Scotland (@ScotlandSky) April 28, 2017
"Man City is a big club as well, as well as Rangers. But people, everyone thought and i said this as soon as i moved to Rangers, people thought it was a downgrade for me to move from Man City to Rangers but to me i saw it as a move… a better…like opportunity, for me to move to a first team football. So i just took it. It's paying off really well."
I believe inexperienced Myles has learned well from his time at the Newco, always call Sevco 'Rangers', call them a "Big Club" and pretend to be happy about being there.
The 5 game veteran is due to line up against Patrick Roberts, Scott Brown and Leigh Griffiths on the weekend and will be hoping for more graces from the referee.
He will get none from us.
---