Jota popped up with 3 assists yesterday against a dogged Ross County defence which was hurling themselves at everything defending basically the entire match in their own defensive 3rd.
The Portuguese maestro was on hand linking up with Greg Taylor on the left flank to turn provider for Kyogo, Jenz and Abada.
Benfica Youth are still following their starlet and showed off his stats.
The mood in Portugal is that we robbed them for Jota.
Celts tend to agree with this!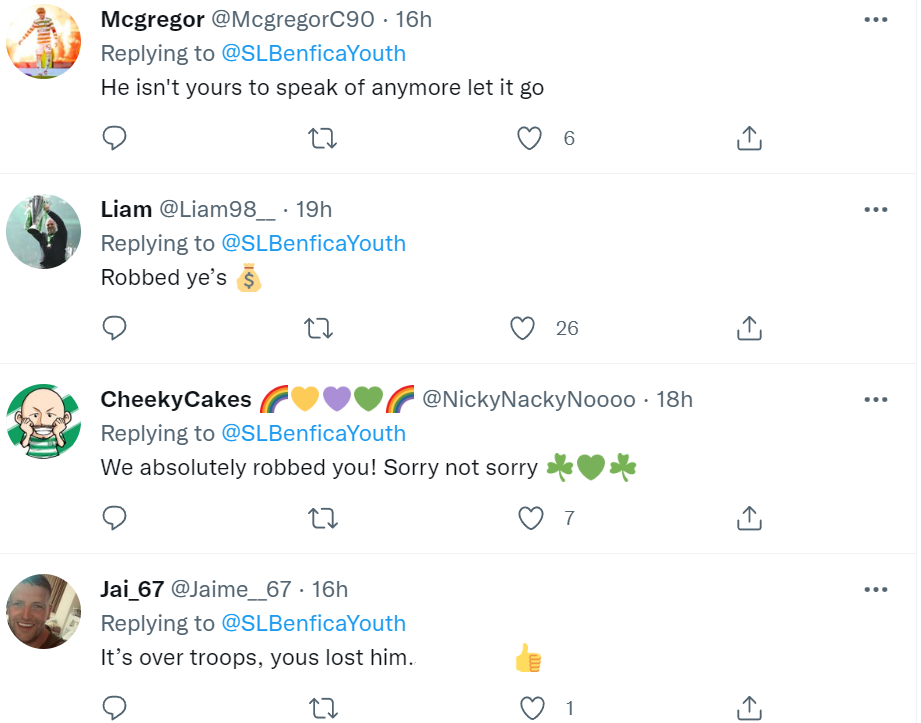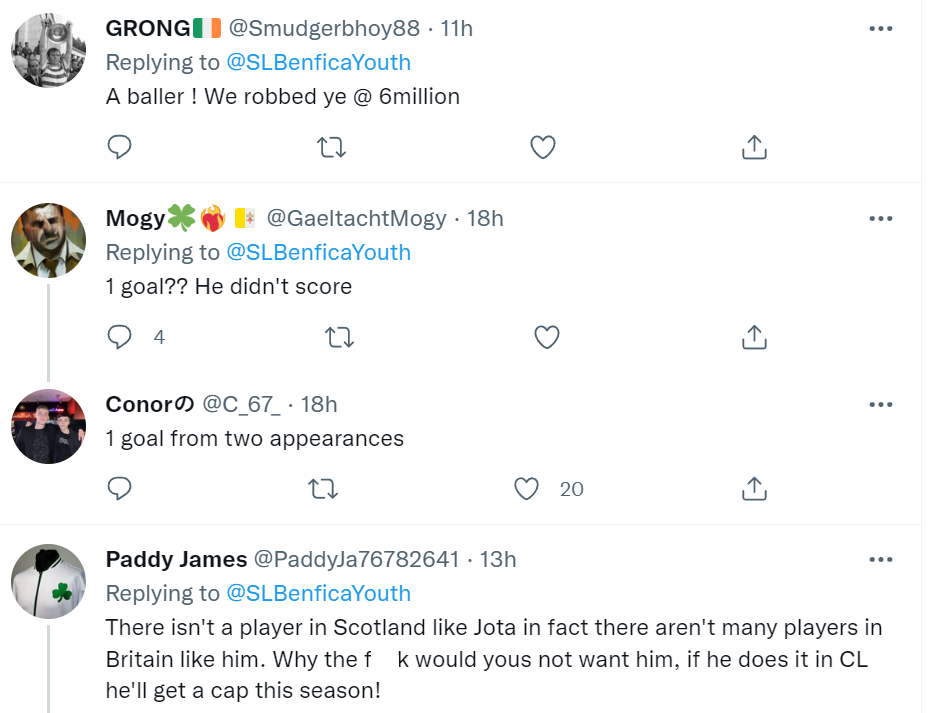 Some are holding on hope.
Whilst we have Jota at the club we will enjoy this time, goodness knows he will be away for huge money one of these days, but until then let us enjoy the rising of this star in Hoops.
With the Champions League around the corner, should he excell he may well find himself on a plane to Qatar, should that happen, any prospective transfer will smash the existing record and in fairness to Benfica, likely be out of their reach.