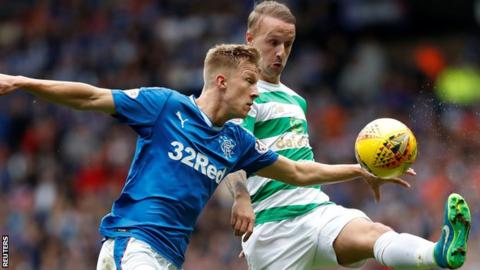 "Best in the country" returns to Newco as Katic's replacement
You read plenty of crazy headlines in the Daily Record often due to the fantasy of former players or the daydreams of some of their writers, in this case it was due to Scott Arfield talking up a teammate who is set to return to the Newco.

James Tavernier came out with similar remarks talking up the player first given his taste of football by Pedro Caixinha.

After being knocked out of the play offs with lowly Pompey he is now returning to Rangers where he will slot into the Centre Half role to replace crocked Katic.
This is a boost for the Peepul as they won't have to pay for a player in this position, however, he hasn't fulfilled his alleged potential and will be exposed in the SPFL next season.
That said, we will probably see some bizarre headlines between now and then talking him up, it is the preseason after all.
---