Ibrox chief James Bisgrove has gone on the deflection war path with a scrappy result from Motherwell anticipated and therefore glossed over with some good news for the teddy bears before a ball was kicked.
He has written in the Sevco match program to announce plans which are themselves a me too copy cat after Celtic announced the Barrowfield upgrade.
As from the above article:
In his programme notes ahead of the home match against Motherwell, Gers CEO Bisgrove said that more details on the enhancements to not just Ibrox but also the club's training ground will be released soon.
He said: "Plans to further enhance both the Rangers Training Centre and Ibrox, by way of stadium expansion and upgrades to facilities, remain high on our agenda, and we look forward to detailing further plans in the near future."
Just last week Celtic announced that their plans to upgrade Barrowfield had been given the green light, paving the way for the largest infrastructure investment by the club since the redevelopment of their stadium in the nineties to go ahead.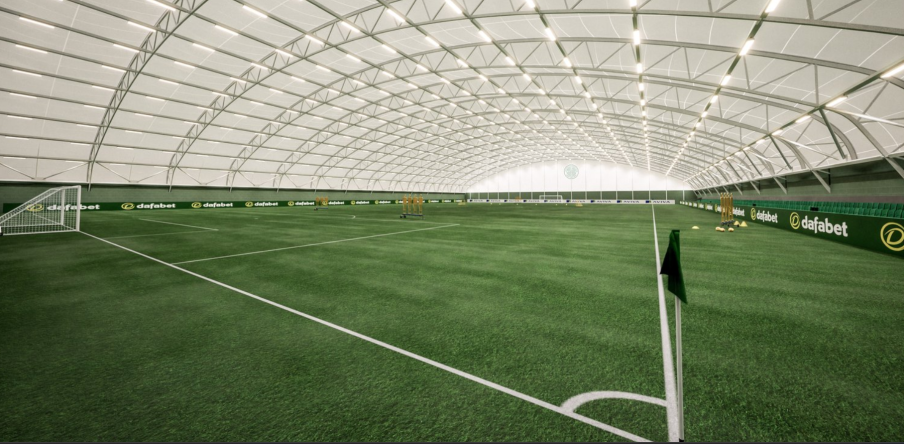 Barrowfield will be amazing when it is finished and credit to the club for the investment.
But it beckons the question, should we upgrade our stadium to its full capacity around the 80,000 mark?
The main stand needs an overhaul regardless, we can always put banners down on the seats in games which will not sell out.
Also we have 17,000 on the season ticket waiting list, add that to the 53,000 season ticket holders we have and we could easily find ourselves with 70,000 season ticket holders, with 5000 for an away allocation for a certain club… should they give us the same and European fixtures.
The rest could be for walk up sales, we currently have around 7000 to 9000 for walk up sales depending on how many fans take up match tickets in the away section.
Celtic posted a profit of £40 million and stated we have £72 million in the bank, if we are not going to spend it on players then why not the stadium?
I know we have litigation pending and until it is settled further public works are unlikely, however we have insurance on this meaning the costs will be managed, we are on track to qualify for the Champions League directly again and with even more riches available there.
Even if we were to spend £100 million on a stadium upgrade, this is money we can pay half up front and service a £50 million debt over 4 or 5 years without any great disruption to the finances of the football club.
Not to say with an extra 20,000 seats there is a massive opportunity to add extra revenue
£500 for a season ticket times 20,000 is £10 million after all.
I know it is an age old gripe that not all season ticket holders turn up for every match, but they all pay for them regardless.
Fergus took us to the next level when we were lucky to average 25,000 a match with the old Jungle.
Time that we built up the stadium to the heavens and blew their wee club back to where the Oldco lies.
We can afford it, we can fill it, we can dominate for generations to come.
Time to announce plans, get drawings done and put it to the council.
If the PLC will not pay for it then follow Fergus model and announce a share issue, 50,000 times £1000 is £50 million, pay $500 up front and 10 quid a week over the next year.
I was too young to buy in last time around, I would like many jump at the chance of securing a share of Celtic, not for dividends, but to take us toward a significant share of fan ownership, board representation and demands that we do what we all want most.
To see us go to the next level in Europe and smash the domestic opposition regardless of what team comes to play.