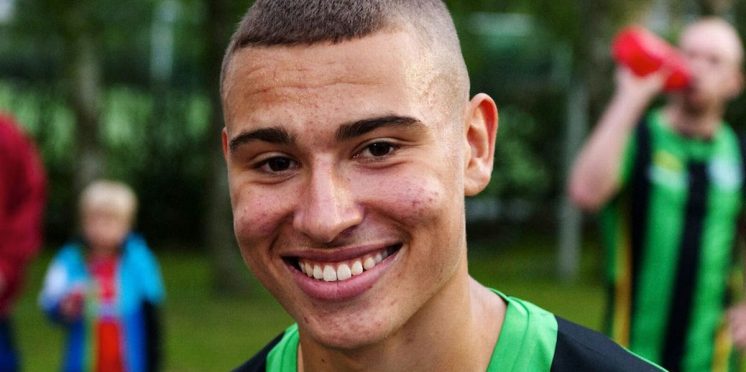 Bring Jordan Larsson to Celtic
Jordan Larsson is ready for Celtic, there is no reason we should wait for him to mature further. He is a talent in his own right and we should go and buy and secure one of the most exciting young talents in Europe.
Most Tims want to see the son of the Magnificent 7 come home to Paradise at some stage, but of course not before he can earn a spot by merit of his own ability and not merely through emotion attachment.
When you look at Larsson's skills, speed, shooting and general athleticism i believe the time is right for us to bring him to Celtic.
He has been linked with bigger clubs than Sevco as well, Manchester United have been reported to be admirers and at some stage if we don't go and get this Bhoy someone else will.
https://www.youtube.com/watch?v=cFZSoFWIx2Q
Jordan Larsson is an incredible talent by himself. He belongs in Hoops.
A quick look at his stats show that he has been capped as a junior for Sweden and has scored  4 goals. He has played 90 senior matches and scored 20 goals, a good conversion rate, especially at his age.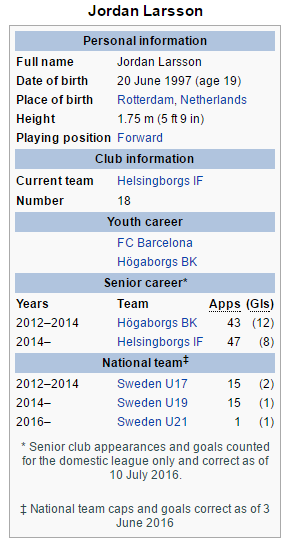 Jordan's wiki shows that he is a talented young player with a good conversion rate.
With Celtic seemingly unable to spend money this window, i would doubt that the King of Kings, who managers Jordan at Helsingborgs, would hold us to ransom or block his son from a move to Celtic.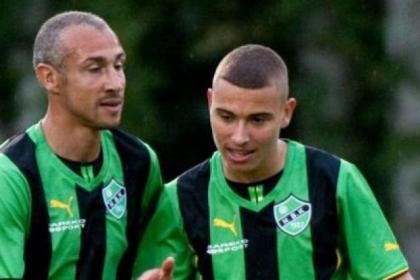 Like father like son. Now is the time to bring Jordan to Paradise.
Jordan is an exciting player and would run riot alongside Griffiths and Dembele. He would link up well with Patrick Roberts and feed off the attacking runs of Tierney.
Celtic fans want to see us play football the Glasgow Celtic way, flowing attack, pace on the flanks, strength in the middle and that little something special that makes our club a step above the others.
It has been missing for a long time. Whilst both Lennon and Strachan were admirable managers they hardly achieved their victories with flair. Ronny Deila's brand of football was nauseating and the less said about Mowbray the better.
Now with Brendan Rodgers at the helm we are seeing Celtic play 3 at the back away in Kazakhstan.The signs are good that if we get the right roster, we will see  the football we crave and the results we demand.
Jordan Larsson would fit into this ethos well, young, strong and talented he should be brought in and then let loose on the clubs his father tormented.
It is time to bring the Prince to Paradise. Jordan Larsson is ready.
---