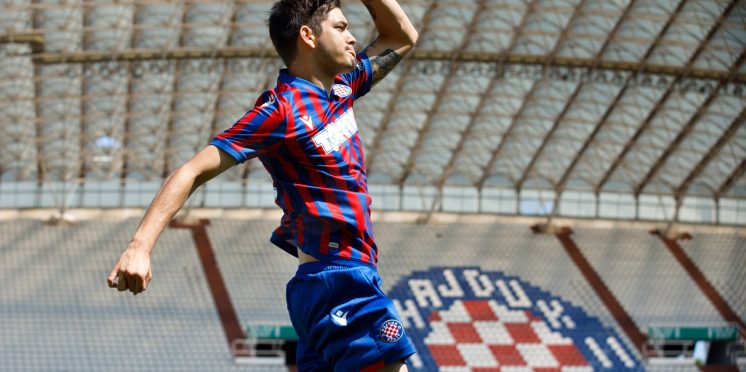 Celtic fall short in bid for Left Back
Reports from Croatia have Celtic interested in buying David Colina, the left back at Hajduk and regarded as one of the best players in that position in the country.
As reported by Index HR (In Croatian, full translation below)
YESTERDAY, it was announced that the Scottish giant Celtic is interested in bringing in David Colina, the 20-year-old left-back of Hajduk and one of the best players in the league in that position.
There is no official offer yet, but the amount of three million euros was reached in an oral conversation. The people of Split allegedly want to earn even more money in this combination.
This is what the situation looked like, where the story remained yesterday, and today we find out the exact amount that Hajduk is asking Celtic to agree to sell Colin.
The amount that Hajduk is asking for is twice as much as Celtic's offer.
As we find out, this is the amount of six million euros, which is twice as much as what Celtic offered orally. Let us remind you, Hajduk bought Čolina from Monaco for 700 thousand euros, so in the case of a transfer, they would certainly earn many times at a great defender.
Colina passed all the young national teams, and from the Dinamo school he went to Monaco, from where Hajduk bought him in the summer of 2019. He played 23 games for Hajduk this season and has one assist.
With Bolingoli and Taylor yet to cement themselves at Left Back, Colina could be the long term answer to Kieran Tierney who today plays in the FA Cup final for Arsenal.
With Hajduk wanting 6 million euros there is little chance of Celtic spending that much, however if we have already bid 3 million, hopefully the deal can get over the line with a second offer in the middle.
---