The case for Rangers to be given an away allocation at Celtic Park suffered another setback today after the conviction of a Ibrox fan for smuggling in a weapon.
There can be none of this guff about security assurances etc, they are continually bringing weapons be them batons, broken glass or just beating lumps out of each other as the weekend proved.
Their can be no away allowance for such supporters at Celtic Park and not until there is a reasonable allocation at Ibrox we will not be returning.
As reported in The Sun:
A RANGERS fan caught with a baton at Ibrox while setting up a pre-match display has been fined £900.
Lewis Martin, 20, was snared with the weapon on Hogmanay 2022.
Martin was among 40 members of ultra group The Union Bears who were allowed into the stadium to prepare a display for an Old Firm game two days later.
Martin, of Glasgow's Swinton, was seen on CCTV taking the baton from the boot of a car.
The first offender pled guilty today to having an offensive weapon in a public place without a reasonable excuse or lawful authority.
Glasgow Sheriff Court heard police received two reports from a member of the public about an armed man in the stadium's car park.
Celts had this to say.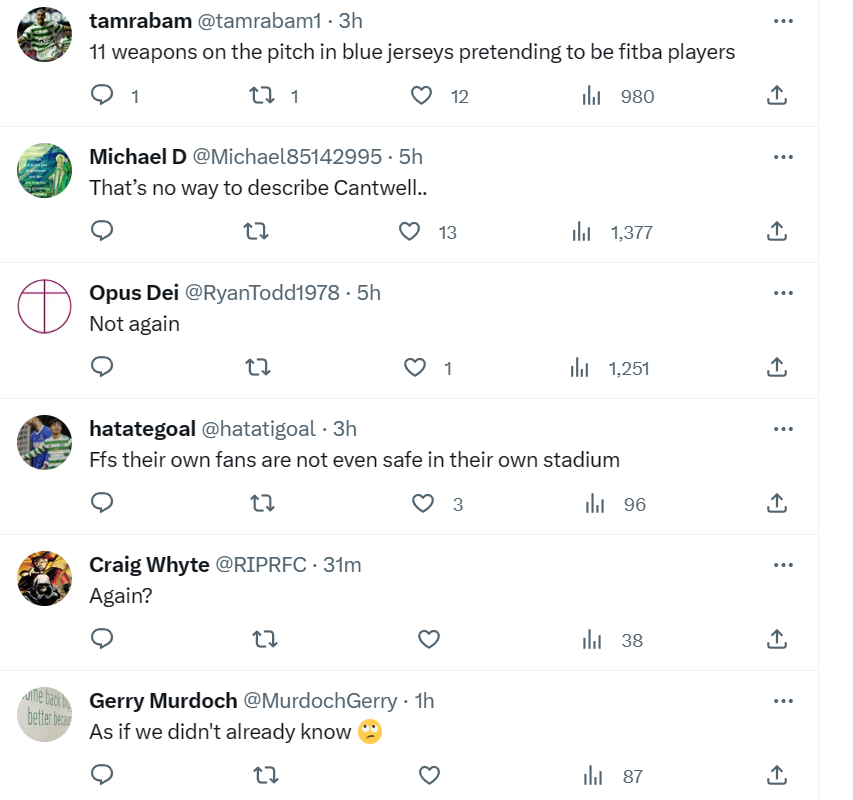 Until both sets of fans are reasonably segregated there can be no away allocation, that would mean for the remaining derby matches this season.
If the Newco choose to sell all their tickets out next season as well, then that would mean for then also.