Fran Alonso has taken to Twitter after last nights cliff hanger which saw Celtic draw with the last kick of the game, this lead to some disgusting scenes with the Newco coach headbutting Fran from behind.
Fran didn't mention it in his post and has instead allowed the incident to be one that will hopefully be examined by the SFA and SWPL, you would like to think that their silence will soon be broken.
The precedent allowing such assaults go would be terrible for the women's game.
In Scotland we are used to players like Broony being assaulted be it from Newco fans jumping the fence or at full time by Liverpool youth players angling for a contract, but from an actual coach is a disgrace.
The harder the sentence the better, the 11 year old club gets away with this all the time, glass gets thrown at the Goalkeeper, they smuggle weapons into matches, seriously how long will it be before there is some actual action taken on this blight on football?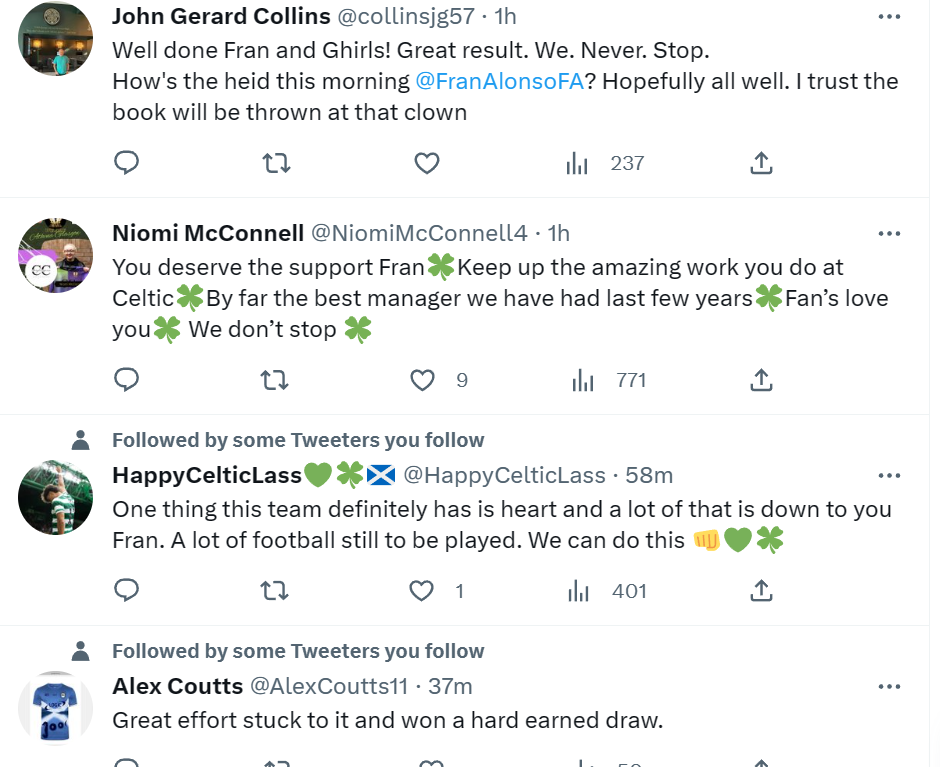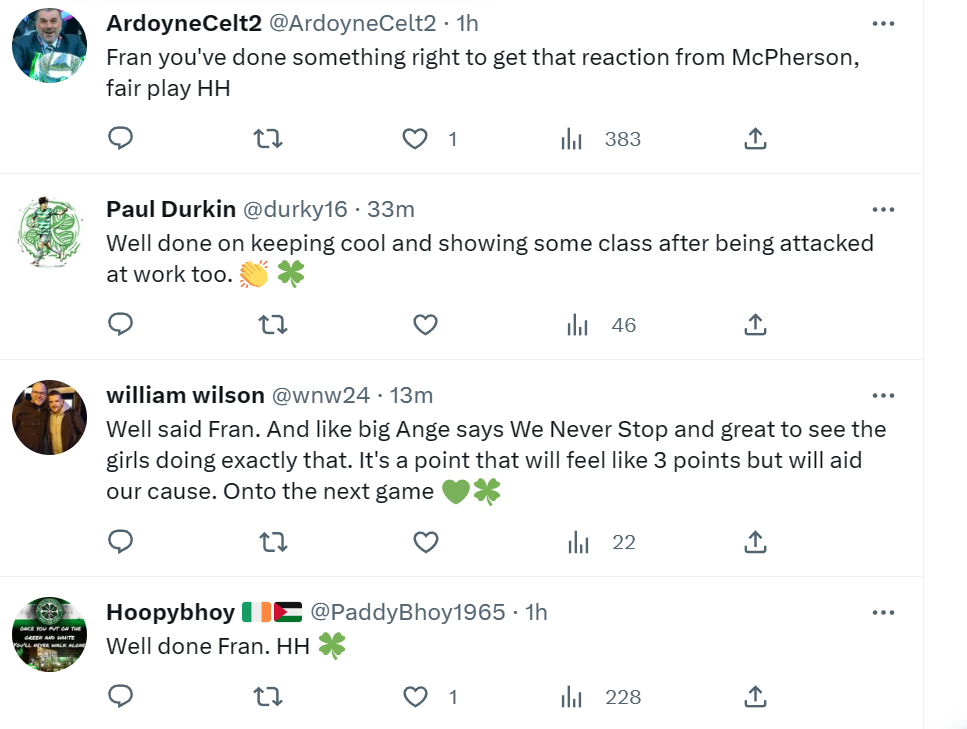 Jump on the thread and add your own message of support and give Fran a follow if you haven't already.