In the aftermath of the derby defeat to Celtic Barry Ferguson was taking calls on Go Radio and was slammed by an angry Bear called Derek who repeatedly called him a cheerleader for his unwavering support of Rangers manager Michael Beale.
That has now swung 180 degrees with Barry heaping the pressure on Beale and The Rangers team.
Now this is what Barry has to say.
Judgement time, one more result, Barry is looking to get on the right side of the room now.
If you go through Follow Follow at the moment Beale is a gone, he has lost the room and the likes of Fergie want to come out of this smelling of roses.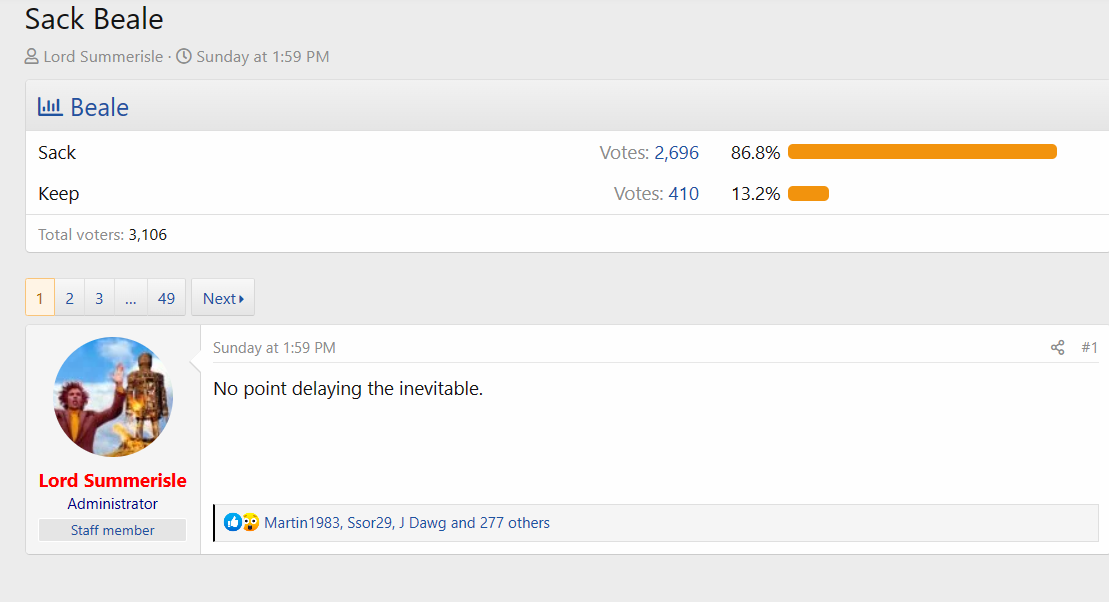 Barry is making sure he is in the 86.8% who want him gone, should the Newco drop points vs St. Johnstone away in their next game Murty may well be taking the home game vs Betis.