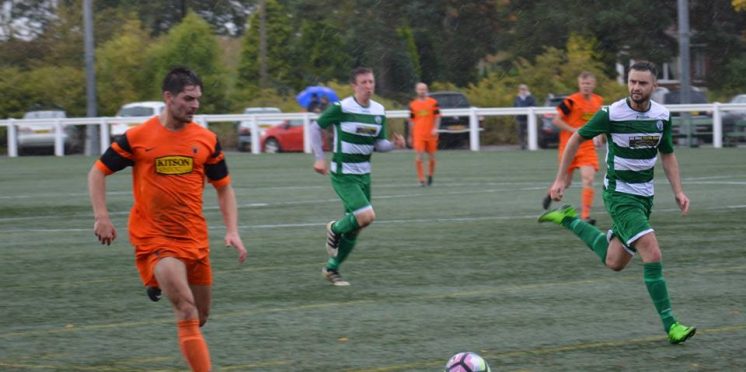 Colts proposal unfair to Scotland, buy into an English club instead and go on a 'joruney'
It has been revealed in the DR that Celtic and the Newco are planning on entering Colts teams to a proposed new 5th tier of Scottish Football, the idea looks set to be shot down at the planning stage by Championship clubs upset at the prospect of the Glasgow teams rising to the 2nd level.
The idea of a 5th tier is itself fanciful, there are not enough fans for the bottom half of the pyramid as is, it wasn't long ago that there were talks of regionalising the old 3rd Division and now there is a proposal for yet another League.
This is unfair on the clubs in the Highland and Lowland Leagues who will have to travel further just to allow 2 Glasgow clubs in for all of 2 years before both leave them behind.
A better option, at least for Celtic, would be to buy into a lower League team in northern England and to use it as a development team for Celtic.
As the team moves through the tiers it would have no caps on how far it could reach and should it make League Football would have a decent set of fixtures including League Cup and FA Cup games.
I have written about this before, Opinion: Should Celtic mirror Man City and buy a development team?
In that blog, I suggested buying into West Allotment Celtic, a club which is 90 years old, named Celtic and is playing in the 2nd division of the Northern League, itself the 10th tier of the English game.
That would mean going through to the National League 5 divisions further up the ladder, from there you are a couple of cup games away from playing a Premiership team for a nationwide trophy.
The club is based in Newcastle, itself a one club city with lots of angry fans in it and not an impossible away day for traveling Celtic fans wanting to take in a game and hit the Geordie Shore for a few pints afterward.
West Allotment skirted administration last season having issues with rent for their home ground, they are not a big club but have a proud history and a loyal fan base.
We wouldn't need to alter the semantics of the club one bit, they already play in Hoops and are called Celtic, we would merely buy a share of the club and send them some fringe players we wanted to be primed.
There would be no age restrictions and we would be able to send players down coming back from injury or on the outskirts of our squad.
For example, if we had a stake in the club at this time, we would have sent Allan, Compper, Henderson, Benyu, de Vries or Miller and would by rights walk the League.
The EFL has rules meaning a maximum of 4 loan players from one club can play, with relation to this we can buy players on the fringe for this club and if they attain the standards we are looking for we can first loan them to Celtic and then buy them for a nominal fee.
If we own a share in West Allotment, any transfer between the clubs would be for the price of Rangers in 2012 for instance.
If we bought 25% of the club you would imagine it wouldn't be more than a million pounds which would secure a position on the board.
This which would ensure the longevity of the club and via the establishment of an agreement on developing Celtic's players providing a longterm goal of mutual benefit.
Should the team ever reach the National League they could always float the remaining 75% and try and raise enough money to go through the leagues.
If for example everyone of Celtic's 50,000 members bought a 100 quid worth of stock that would be 5 million for example, with the existing arangements in place such a team would be in a better situation than most teams between the National League and the Championship.
This would attract players looking for a highway to Celtic whilst developing at home in the north of England, such a team would benefit from Celtic's marketing and sponsorship cartel and would become a viable concern of its own under these conditions.
Naturally, we would pick up the majority of the wages for these players, if not all, but we will be doing that in any Colts league anyway so it is no extra cost.
If we are looking for a second team to develop and go through the leagues, let us look to a club called Celtic in a small league in a very big pyramid.
The ability to draw in local English juniors from a region rich with Celtic fans and sell them at inflated English prices coupled with the ability to rise to leagues with huge potential paydays in the cups and guaranteed craic for a night out for those who went to watch make it a far better option than a colt's team in Scotland.
---