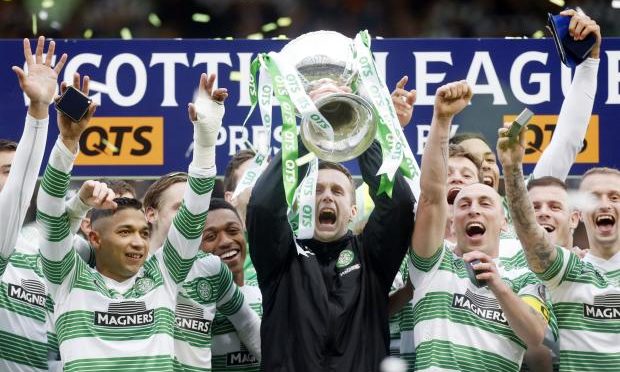 Lets all be honest, we have been waiting for today since the tie was drawn, today the treble is on the line and Ronny can either endear himself to the fans by taking us to Hampden to defend last years trophy or the club will be thrown into the vitriolic turmoil we experience post Molde. If it is the latter the manager's position will become untenable. I neither love nor hate Ronny Deila but I certainly love Celtic and I want to see the treble at Paradise this year. For this reason and this alone I am 100% in Ronny's corner today.
Hampden in my lifetime has been a graveyard for Celtic and I pure hate the place. Last years abomination of a result vs Caley still upsets me and it is pertinent to think that was our last visit to League HQ. I do not think I am alone in wanting that result wiped from my mind and the only thing that will do it is silverware. That silverware is far from secure as the SFA will see to it that we receive no favours. To the contrary I can remember some howlers at Hampden.
Last year of course sticks out but before that I remember a handball penalty late for Hearts and then a minute later no hand ball penalty at the other end in the 2012 Scottish Cup semi final. Who can forget Stokes being chopped down from behind last man tackle in the box in injury time when trailing 1-0 to Killie in the League Cup Final in the same year. Referees are trigger happy with a penalty shout vs Celtic but shy the other way around and this is the great evener in Scottish football. All the way back in 2003 Martin O'Neill's team had a goal called offside vs the Oldco, we lost 2-1 and Rangers (IL) went on to win the treble on goal difference.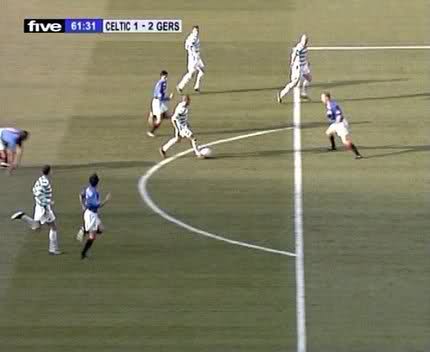 Honest mistakes have a habit of popping up at Hampden.
The way for Celtic to beat the trap is to simply gub Ross County. It sounds easy to say but seriously even a man down last year vs Caley we should never have conceded 3. We should be the team pressing relentlessly for maximum points, the good news is that exactly that merciless football has been on display this January by Celtic. If we play the way we did vs St. Johnstone let alone Hamilton, Celtic will move into its 31st League Cup final and its 86th domestic final overall.
Both numbers are interesting for students of our teams history. Last year we won the League Cup for the 15th time meaning our win ratio is 50% in Cup finals, let us be fair, it's a terrible record and one that needs improving. Celtic currently sit on 85 Cup finals overall, the same amount as the Oldco. If we are triumphant today we will have that record for ourselves. Of course the Newco will no doubt add the Petrofac to it in a few months regardless of what the Law lords say. But to those of us beholden to rationale we take their first record today and it is a record that will never be beaten. Their tally is set in stone.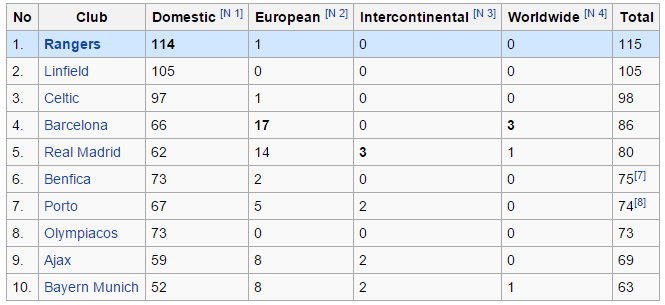 Celtic are closing on our 100th triumph. We will be just the 3rd team and just the 2nd still in existence.
A far more exciting record is 100 trophies. Celtic are currently on 97 domestic trophies and the Auld Mug, this means that a victory in today's League Cup semi final will give Celtic the opportunity to notch our 99th trophy against perennial underachievers Hibernian. That in turn would set the League up as Celtic's 100th trophy and the Scottish Cup as our 100th domestic trophy. The Shame love to point at their tainted titles and can quote their dishonour roll by heart. Let's not pretend we don't want more trophies than them, I am desperate for more of everything! But let us steel ourselves today, we are the famous Glasgow Celtic and we enjoy the chase. Today is D Day and it's time to make a kill.
---