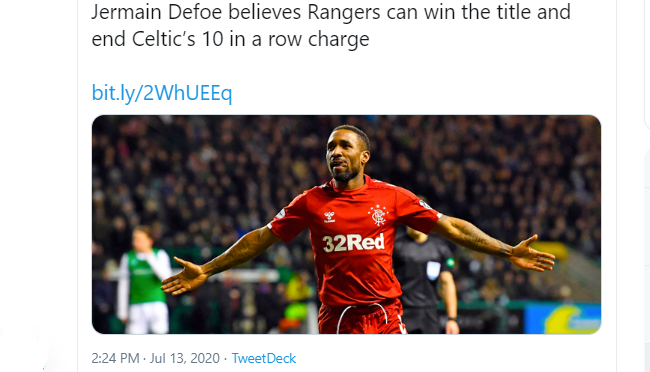 Deluded Defoe claims Sevco will win the title for 4th time in a year
You know it is a slow news day when Jermain Defoe is talking about beating Celtic, he has come out with this nonsense more times than Morelos has been red carded.
Today's pearls of wisdom were picked up by the usual sources, here is a group of headlines that Jermain has made in the last year.

Above is today's latest dose of delusion, I have no problems with a player being confident but it seems like Ra Peepa are getting their moneys worth from the wee Englishman by giving these statements, check the ones below.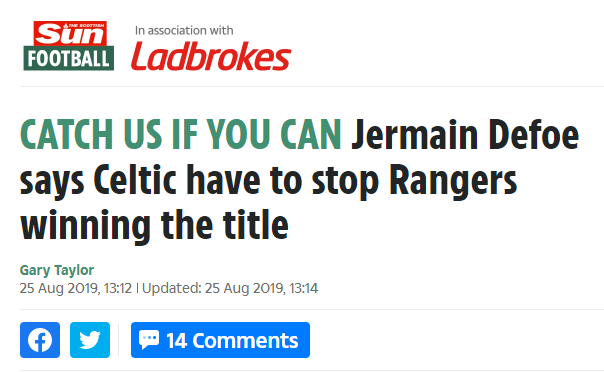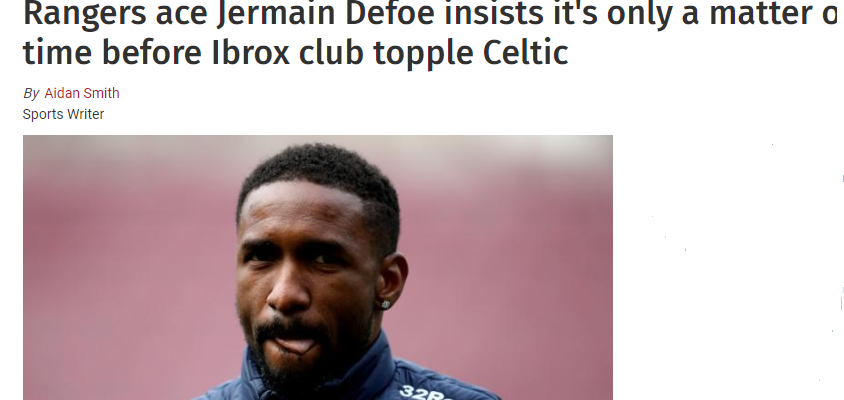 I imagine that we will be hearing more and more from Defoe n the coming weeks and months, unfortunately for him, the preseason cup triumph is usually forgotten rather soon after the football begins.
Jump on this thread on Twitter, Celtic fans aren't being overly kind to the former Bournemouth ace.
---