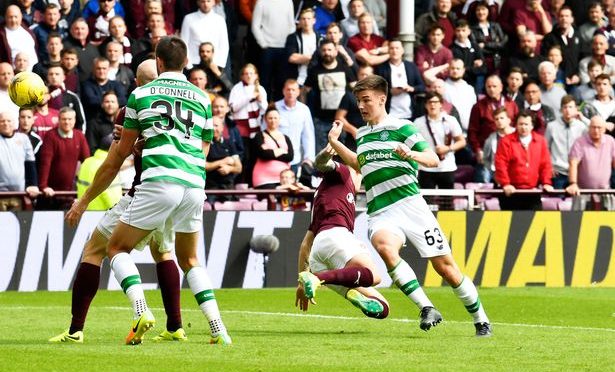 Heart of Midlothian Football Club is currently digging a hole for itself as they now want Scott Brown banned for calling Jamie Walker a diving cheat.
The funny thing is that we all know Jamie Walker dived and that diving is cheating.
For this offence he was offered a 2 game ban, he instead fought the ban knowing full well that the video evidence would be shown. The evidence of course showed him diving after no contact with Kieran Tierney.
https://www.youtube.com/watch?v=wIG7zG4UtTs
Watch for yourself. A clear dive for me.
 After having his ban upheld, Hearts have decided to continue with this by calling for action against Scott Brown. The charge: calling Jamie Walker a diving cheat.
Now in the last few days we have heard Robbie Neilson backing his man to the hilt. Fair enough that's what managers do, but there comes a time when you take your punishment and move along.
In Scotland of course a group of fans can get anything from History to the metaphysical legal personality of football clubs altered through incessant complaining. So you cant blame the Jambos in a way.
When you think of it if enough Jambos phone all the papers, the BBC, threaten to boycott everything, rip up some bed sheets and scribble a few demands on them, they will still find that Jamie Walker dived and that diving is cheating.
At the moment all Hearts are doing is letting this fester. Brown has no case to answer, taking this piss isn't a crime. But Jamie Walker and his honest mistake have no place in Football.
It didn't cost us this time, but with every point crucial this year, we can't have players enticing the referees to make more mistakes than they already do. Somehow those on ground decisions always go against Celtic.
Thankfully the off ground decision went against the diving cheat. His name is Jamie Walker.
---