The folk on Follow Follow are a weird mob to say the least, but now their collective hard drives need to be checked for the safety of the community, I mean people who can rack up 5 million views about child abuse are for the watching.
Now Dingwall the leader of the sorry bunch has taken his fantasies about Todd Cantwell a step further, apparently he wants to lie on a bed of roses and play with his tadger, in a non homo way.
For starters I have no qualms if he wants to do that in a homosexual way or not, each to their own.

But having an unhealthy obsession with child sex as the above picture illustrates shows that the man whose last fantasy was of a gay rape fantasy in a prison is lying to himself somewhere down the line.
Todders has a lions mane?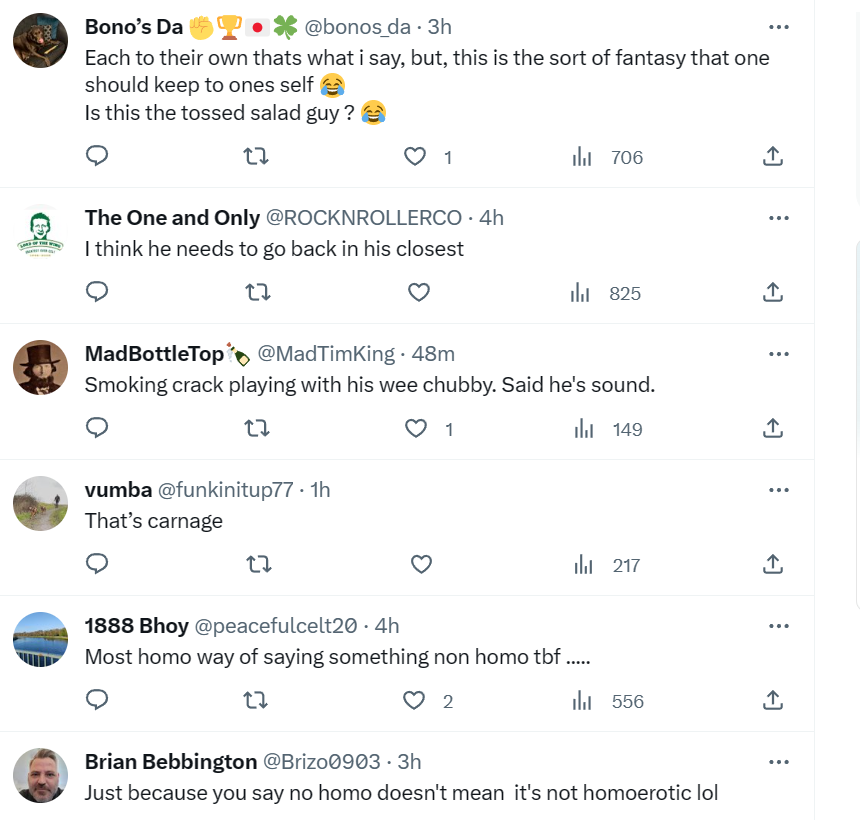 Hopefully Mark can come to terms with his feelings and run a forum free of point scoring about child abuse.
But I wouldn't hold your breath.