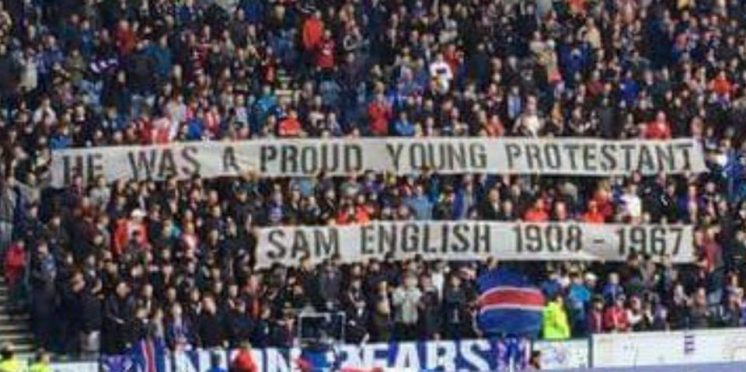 Disgusting Rangers mock Sam English and John Thomson
The banner unfurled by the Real Rangers Men at Ibrox shows not just their complete lack of empathy for the human condition, it also shows their acceptance of all that's wrong with it.
Let their be no mistake, they are rewriting history, as is their penchant.
I am sure that Sam English was a proud Protestant and a proud Irishman, he was capped by the land of his birth twice.
But after the collision with John Thomson he was a shattered man, he retired at just 28 describing the remainder of his career as "seven years of joyless sport."
This man was as hot as Dembele in his youth, even better if we are to look at his statistics.
In 1931/32 he scored and amazing 44 goals, a Rangers record, in just 35 games!
Destined for great things the collision destroyed not just brave Thomson's life, it shattered Sam English's soul.
He finished with 60 goals from just 54 appearances playing for the light blues before moving to Liverpool.
Liverpool of course were yesterday in mourning, remembering those who died at Hillsborough.
The appearance of a banner retrospectively praising someones religion who had accidentally killed a rival player is pure and simple demented.
The Green Brigade gets howled at by SFA and UEFA for bringing a flag to a game, putting up a banner of Bobby and Wallace or singing the symphony properly, what about Them?
Last week they tore Pittodrie to pieces and brought their song sheet of shame into the lounge rooms and pubs of all watching around the country and indeed the world.
This week it is taking an Irishman and turning him into some sort of Protestant hero for killing Timmy.
This banner does not attack the memory of John Thomson, it attacks the memory of Sam English, let their be no doubt about it.
I have plenty of Protestant friends and family for that matter, whenever things like this arise i ask them"Is this what Protestantism is quintessentially?" 
Mocking the dead, mocking victims of abuse, mocking the man who climbed into Ibrox shattered stands, Mocking your own independence, mocking your own country, mocking people of colour, mocking refugees, mocking justice, mocking reason and now mocking Sam English.
All of this the day after Good Friday and the day before Easter, how Christian of them.
I grew up in a tit for tat era, i wont reply in kind, instead i will take a higher path.
Sam English, RIP, you were a proud Protestant and Irishman who played and amazing game of football and had your career cut short by tragedy.
No one blames you at Celtic and your name will not be dragged down by us.
If anyone reading this is a Protestant. How proud are you of those who claim to embody your religion after reading their banner?
Just when you thought they couldn't go any lower.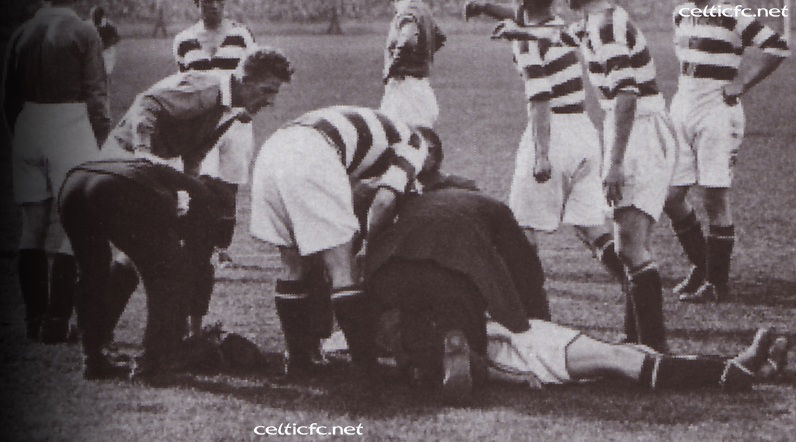 RIP Thomson and English, never forgotten YNWA.
Johnny Thomson song, always a tear jerker.
---