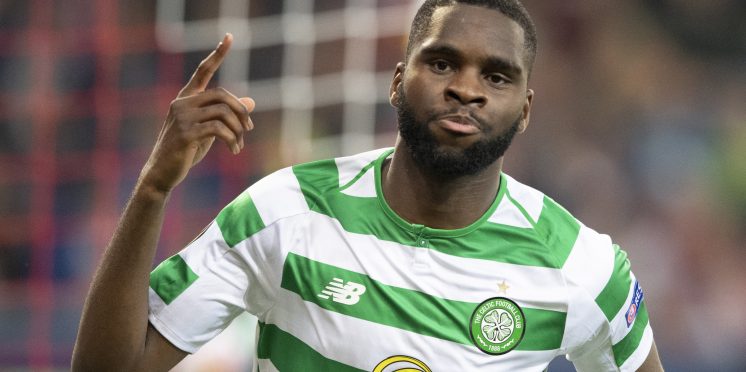 Edouard slams former Celt and shows why he is the best in the land
Frank McAvennie is looking for a rock to crawl under after his disinterested tirade against Odsonne Edouard backfired spectacularly yesterday at Paradise with the big Frenchman scoring 3 goals in the 5-1 win.
Eddie took to social media to remind the former Celt that he is very much interested.
Tens of thousands of his followers have liked the post and nearly 10,000 retweeted it as well showing the popularity of the humble striker.
His value is soaring and with the patter across the way being that Morelos is worth 20 million whilst the papers link Edouard to clubs like Crystal Palace and Everton for 25 million is a disgrace.
Edouard is already the leading goal scorer and on track to run down the 29 goals he scored last season.
Celtic surely need to lock him down to a long term deal, a minimum of a one year extension but hopefully more.
If he stays and plays the entire season, we win the 10 in a row, it is that simple, no team in Scotland can handle him and over 38 games we already have the squad to win the League.
People are saying it is only Hamilton, but they forget Hamilton beat Sevco a few months ago and that it took Broony's heroics late last time we played them at Paradise.
We looked great yesterday with plenty of energy and goals a plenty, there are still a few cobwebs we need to clean out before we play in Europe but Celtic look to have the team and mentality to win the decima.
Again, if we keep Edouard, it is ours to lose.
---