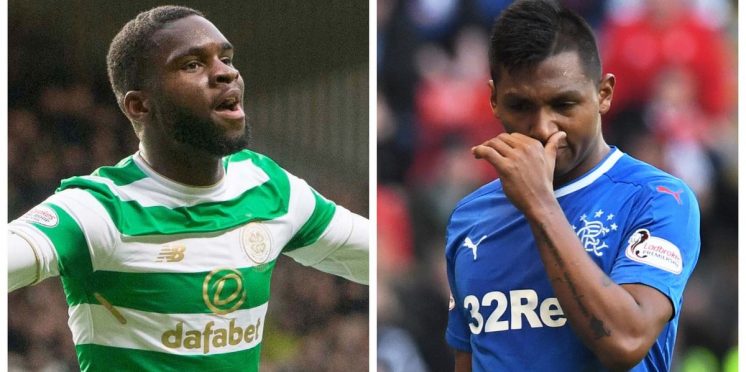 Edouard smashes Morelos in SSB's Scottish Football Writers Association POTY poll
Odsonne Edouard has taken his first step to a well deserved award, the Scottish Football Writers award for player of the year.
I was lucky enough to be the first to vote, as the picture below show, however, I wasn't alone in endorsing the standout player of the season.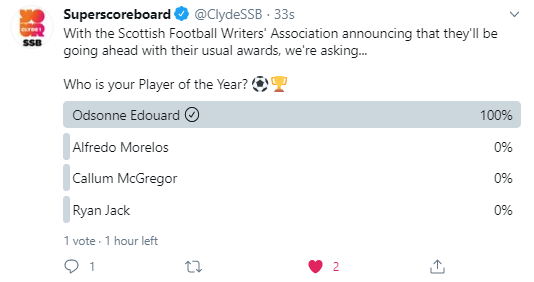 The idea that Morelos could be taken seriously for POTY is a joke, his behaviour descended into farce likely helped by the cut brake scandal, benched for coming home late and the imfamous mistranslated interview.
The final results showed that Edouard with 60,5% was head and shoulders above the rest, that Ryan Jack found his way on to the list was a joke, Fraser Forster, Scott Brown and Kris Ajer surely should have been above him.
That said he brought about his own downfall with throat slashing gestures and yellow cards given some weeks later.
Since this years award is due to proceed, it is only a matter of time before the finest player to grace Scottish Football since the King of Kings is awarded the award he so richly deserves.
---