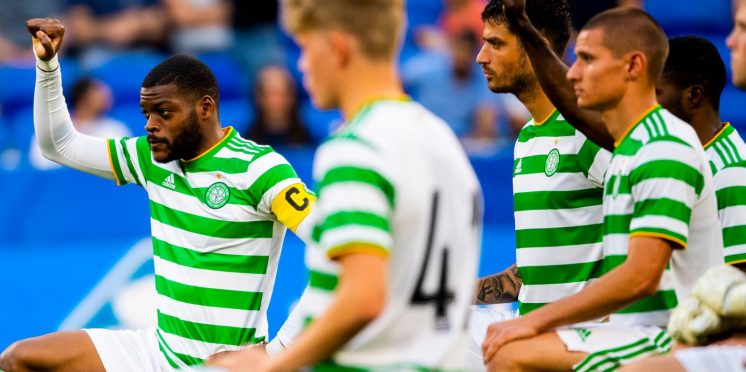 Fans will likely get to see players take a knee and show their support or disgrace their club
The SPFL and Show racism The Red Card have decided to extend the practice of taking a knee into October with the likelihood that fans will have returned by that stage allowing supporters to show their respect with silence or to boo the practice.
The extension will allow the lower divisions to join in the practice as the Championship and Leagues 1 and 2 do not begin until then.
As reported by Sky:
Players will continue taking the knee during the annual Show Racism the Red Card Fortnight of Action (in October), at which point the decision will be reviewed.
After Premier League players and staff in England showed their support for the Black Lives Matter movement following the 2019/20 restart, clubs in Scotland have teamed up with Show Racism the Red Card, the SPFL and PFA Scotland to show their solidarity with the ongoing anti-racism movement.
Celtic supporters have shown solidarity with the practice and it will be received well by our support, some other clubs fans have been vocal on social media against BLM and taking a knee and we may well see some boo boys.
Should this happen it will not merely disgrace these clubs but the nation, let us hope that when fans return they are respectful when the players take a knee.
---