Today we have heard that Celtic are moving to pay victims of child abuse from the Celtic Boys Club which I assume most of us are comfortable with, it wasn't the club or any of the paranoid moonhowling we hear from some but there were links between the Boys Club and Celtic and with the club rich, it is within our means to pay some compensation.
Follow Follow has a link Celtic fc seeking to settle boys club sex abuse cases which has descended into bedlam with conspiracies being floated about how much Celtic will have paid by insurance companies, what our insurance policy is and a general despair that their favourite subject is coming to a close.
Those who have fought tooth and nail to squeal abuse at Celtic for not taking responsibility are now screaming that we have.
You couldn't make it up.
Again I am comfortable that we will pay compensation and with our record amount of money in the bank we can well afford it, some of the litigation fantasies of the deluded are well off with relation to how much we will have to pay.
When it is coming to mind that this will not lead to a liquidation even as they have long dreamed the rage is palpable.
Below is a selection, you can use the link above to see what they are saying, it is growing by the minute.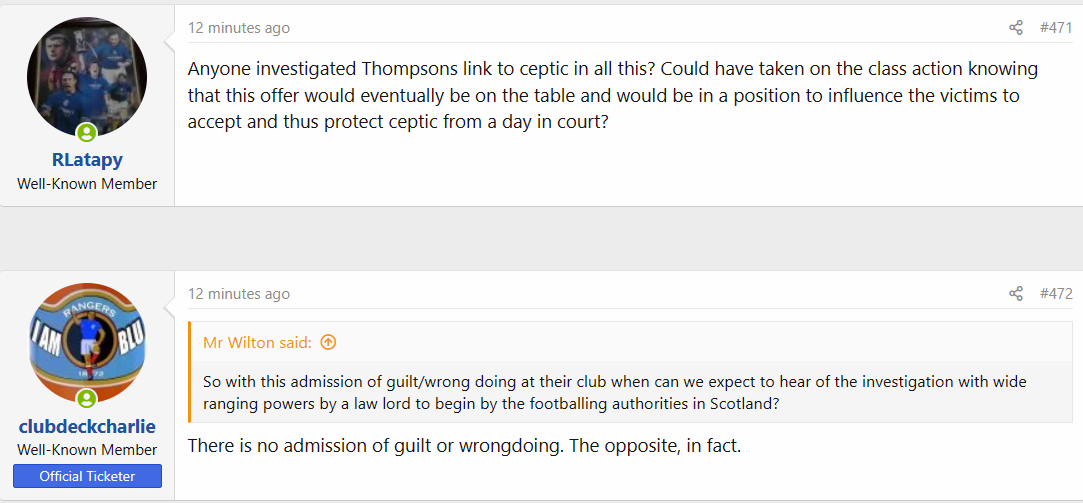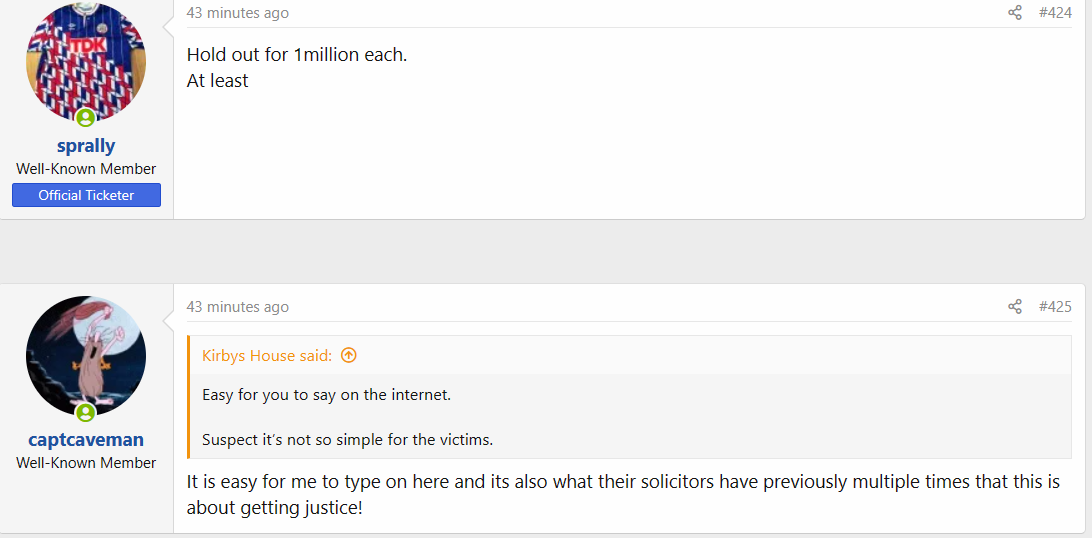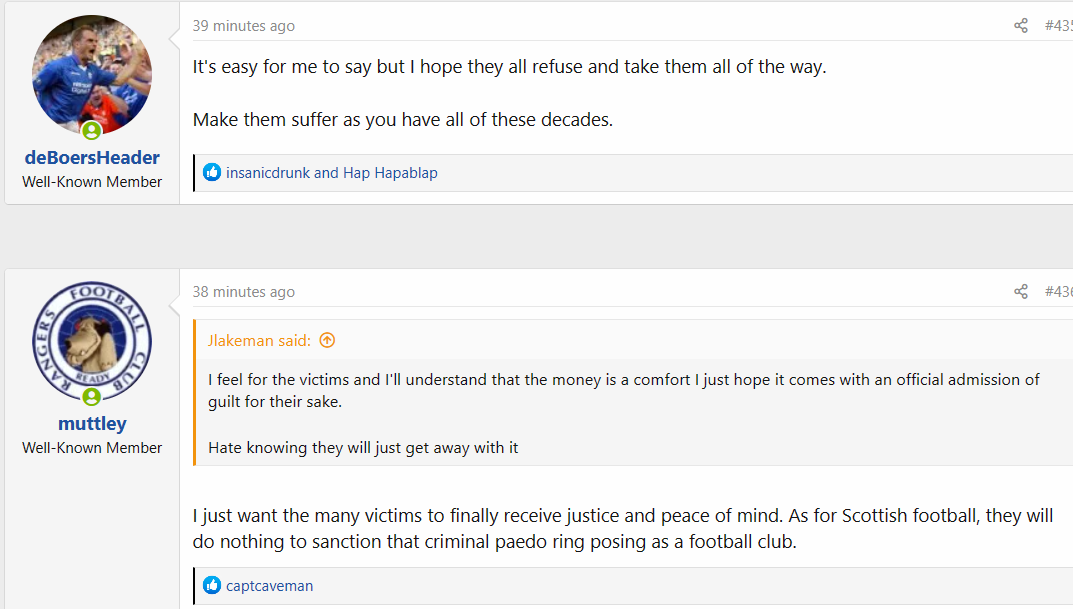 They really need to sit down and think about what they are saying, they want compensation paid but when it is being offered they are upset that it isn't enough to send our club to a place that there old club went.
To the liquidators.