Don't take drugs kids! Seriously we are seeing those without any modicum of common sense still manage to type their bollocks onto the net whereby we can marvel at their delusion.
Today there was a claim that Marseille had in fact bribed its way to the final at the expense of Oldco Rangers, this lead to some especialy deluded members of FF calling for the trophy to be given to Rangers!

The pain didn't stop there with retrospective action demanded by fans of a now defunct club.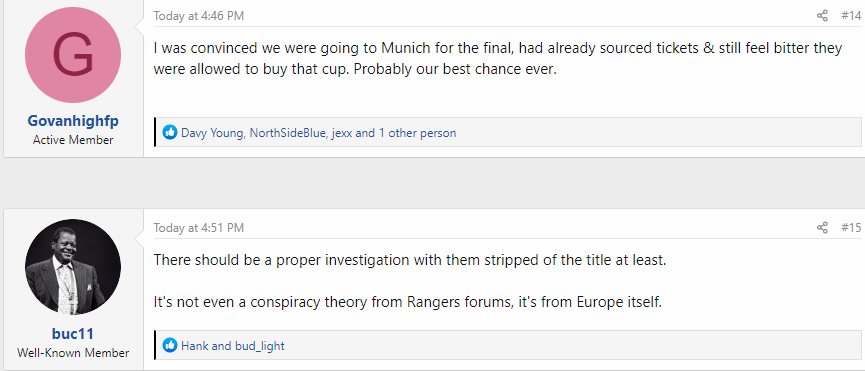 There was some common sense stating that Rangers didn't actually qualify for the final under their own steam.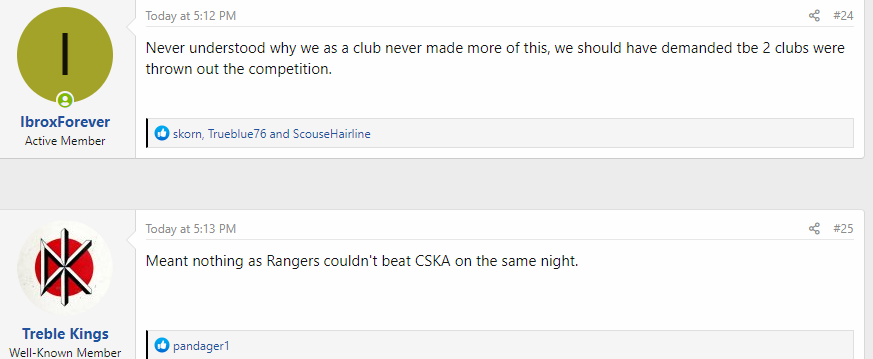 The pain just won't go away it seems.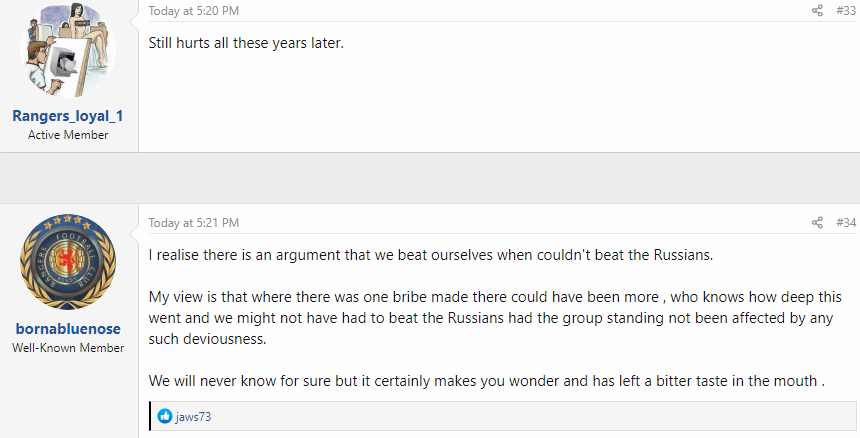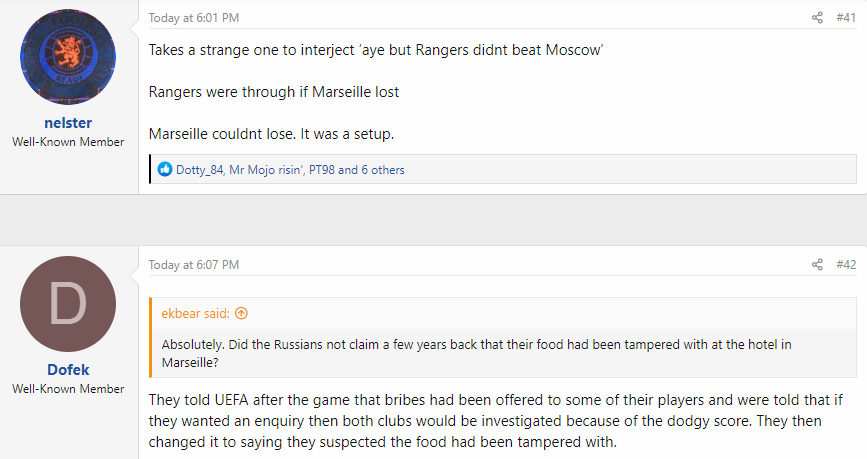 Always remember, this club died chasing Lions, their pain 27 years on from having an outside chance of winning a European Cup/Champions League shows how long they persisted with doping a domestic League in order to try and emulate our triumph.
That it killed them is no less than they deserved, should they manage to indulge their fantasy and claim the title for Rangers, they would need to send the trophy to the liquidators.