Well the Bears are not taking the latest links between Mike Ashley and Castore well, Ra Peepa have reverted to form and are raging about the business activities of those who do business with them.
With The Rangers retail end still largely draped in secrecy whereby we see MASH leak their kit one day only for fans to say that they are shot of the big man the next is generally followed by future litigation the year after.
It seems that Sevco and Ashley are involved in a yearly joust in the courts.
We saw recently that TRIFC settled out of court for a princely sum rumoured around £10 million, we then saw MASH leak their kit through Rangers retail before tearing the image down.
What this shows us is that Sevco and MASH are far from finished, the contracts that were signed by Charles Green are continuous, this soap opera will be going on for years.
The thread below has lots of angry Bears wanting shot of Castore and wanting Adidas or Nike to lower their standards to pick up the former Hummel stablemate.
Funny thing is that both brands are sold in Sports Direct and Ashley's other chains.
Check the state of these special ones.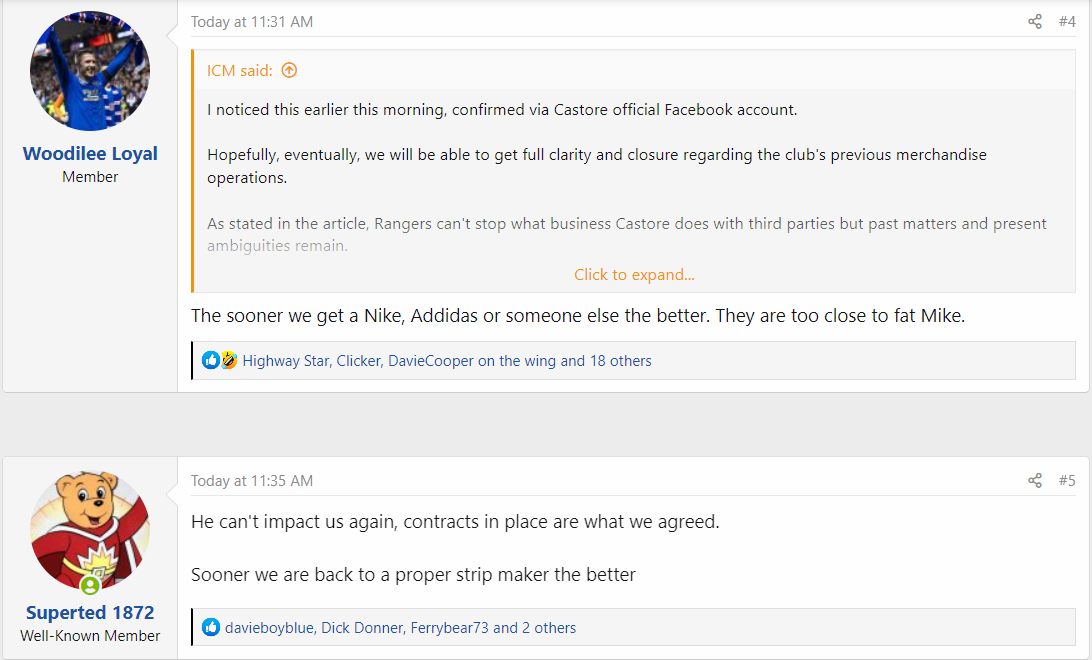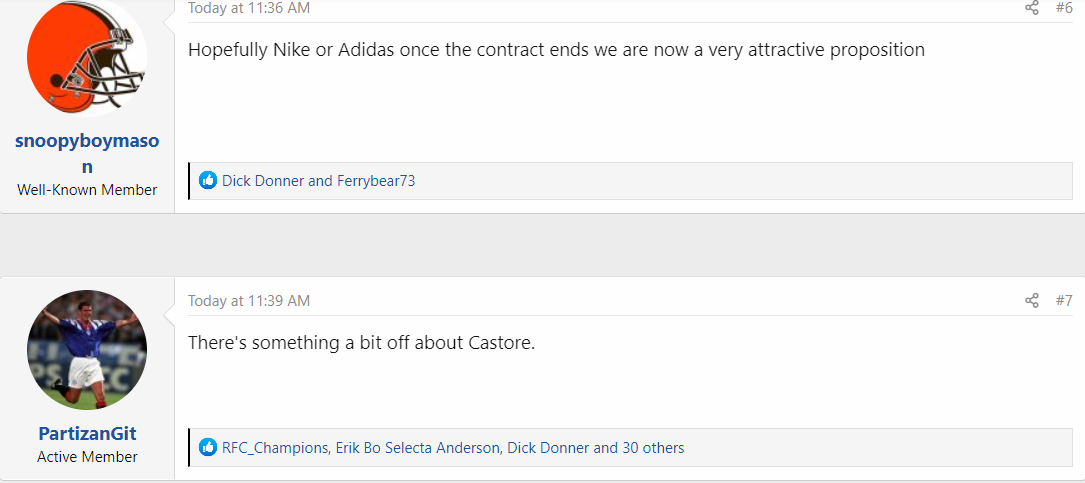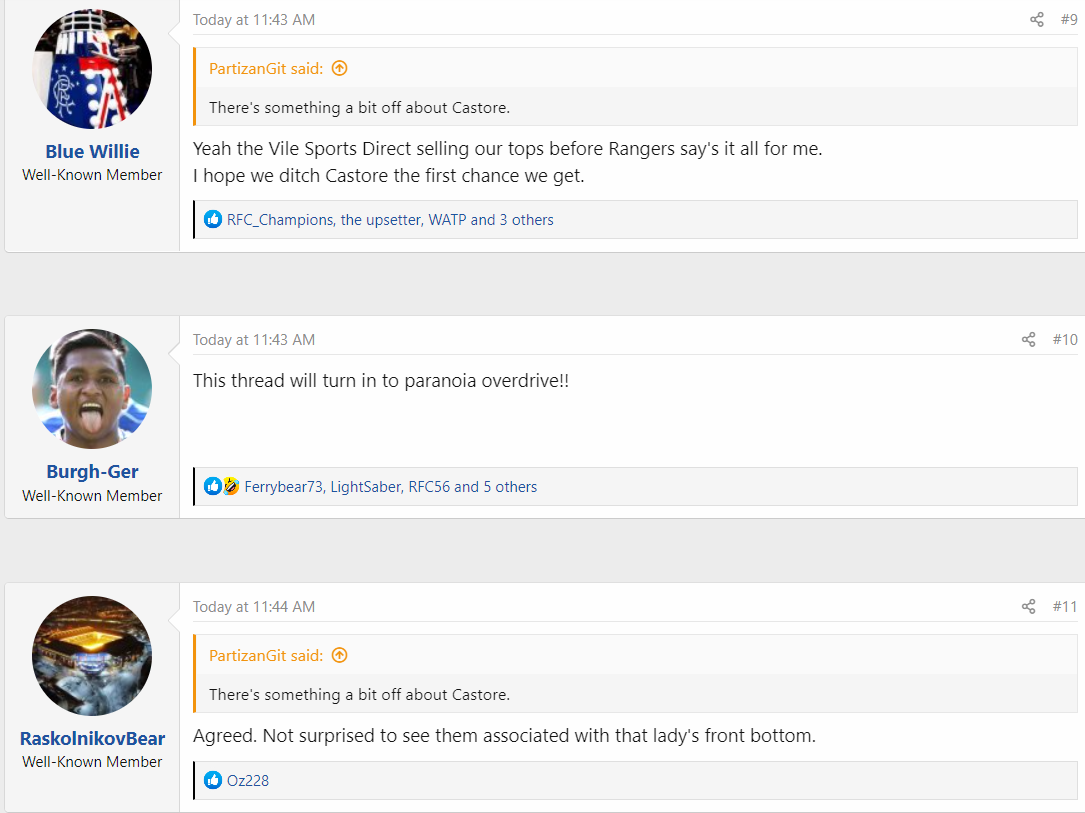 This however has to be the best response of the lot.

Hard to disagree with Davie there.