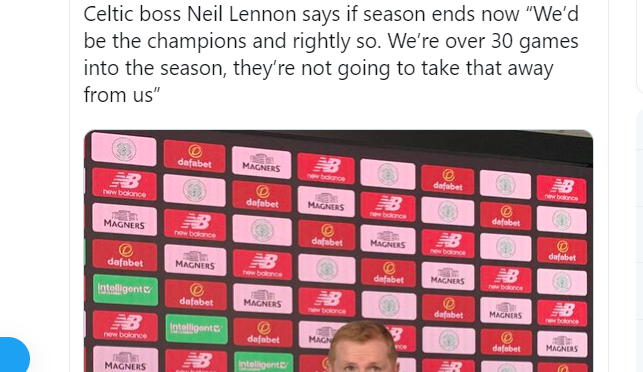 Follow Follow in meltdown as Celtic set to be awarded title
The Bears are not happy with the idea that the league may not be completed and Celtic awarded the title, there is already a thread of rage on Follow Follow which is truly amusing.
After Neil Lennon claimed that the League will be heading to Paradise, the People have hit their laptops harder than their wives after a home loss to Hamilton.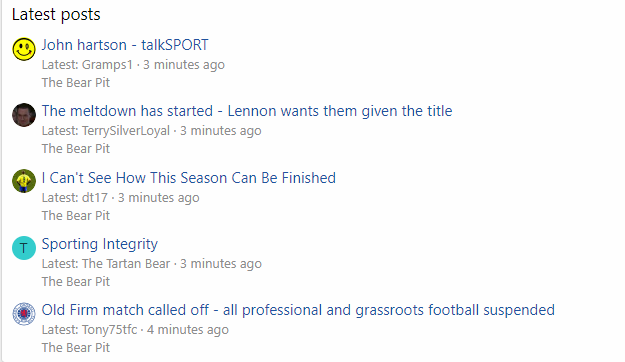 New delusion is being added all the time, to go to Follow Follow and have a good laugh, click on this link.
---