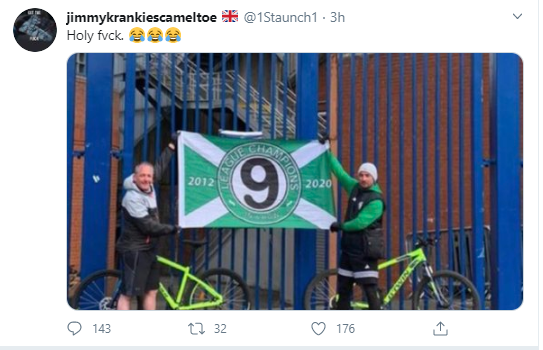 Follow Follow Meltdown "Unwashed scum at Ibrox today"
The Peepul are raging over at Follow Follow with a couple of Celtic fans taking the piss out the front of the asbestosdome, this wasn't lost by the deluded who have a thread of rage, click here to go have a laugh at it.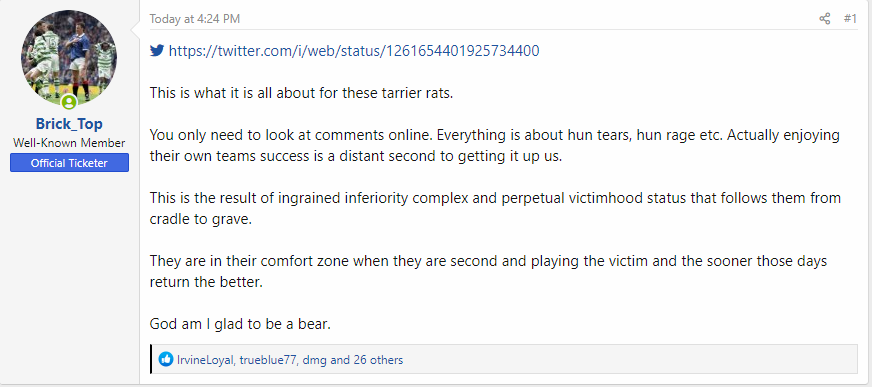 He does have a point though, we do love getting it up them and the last 9 years have been a period where we have had ample opportunity, their club died and things haven't got any better for them over there. Long may the Banter Years continue.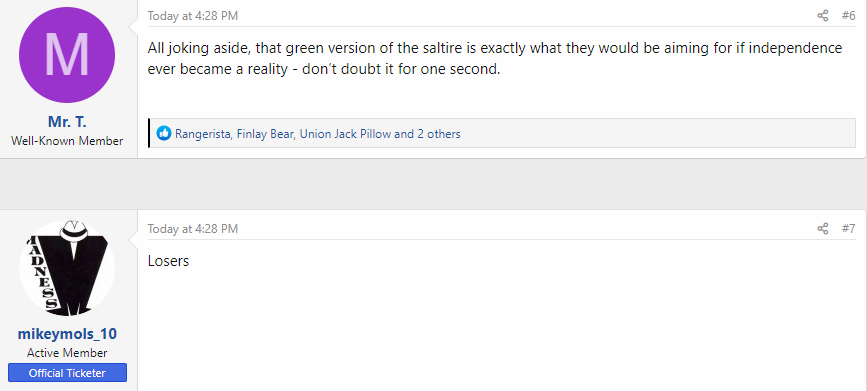 That Green Saltire does look good I must say, much better than the navy blue one on the butcher's apron.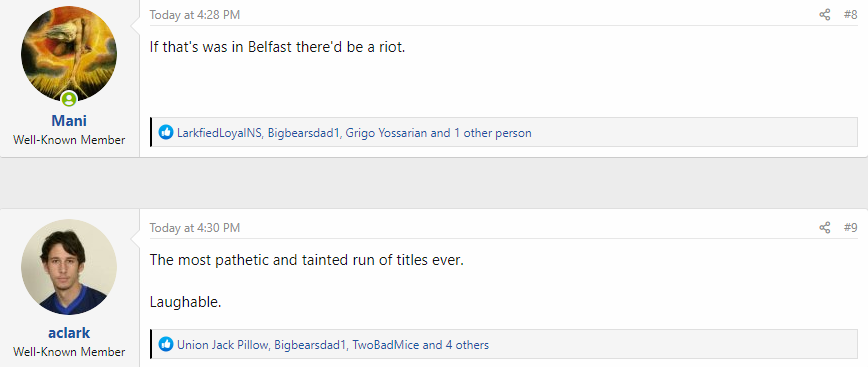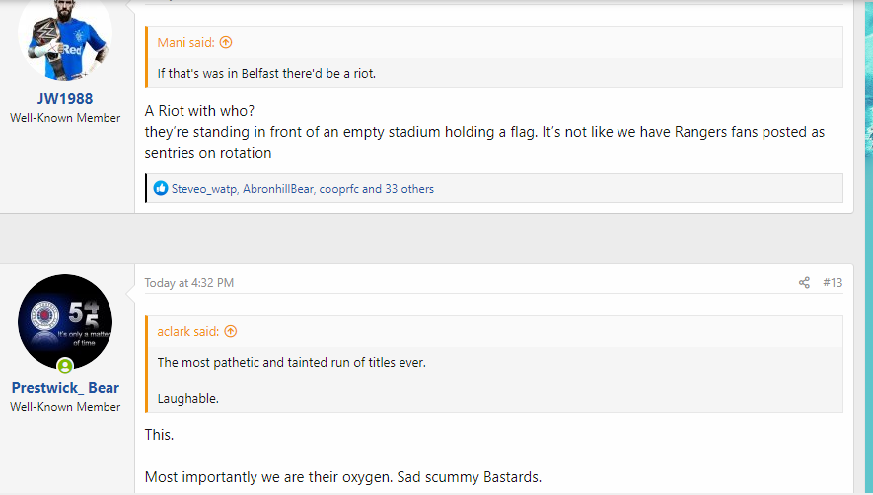 Sentries coming to Ibrox? I seriously don't get where this military craving from people who can say my grandfather worked in a shipyard during WWII comes from.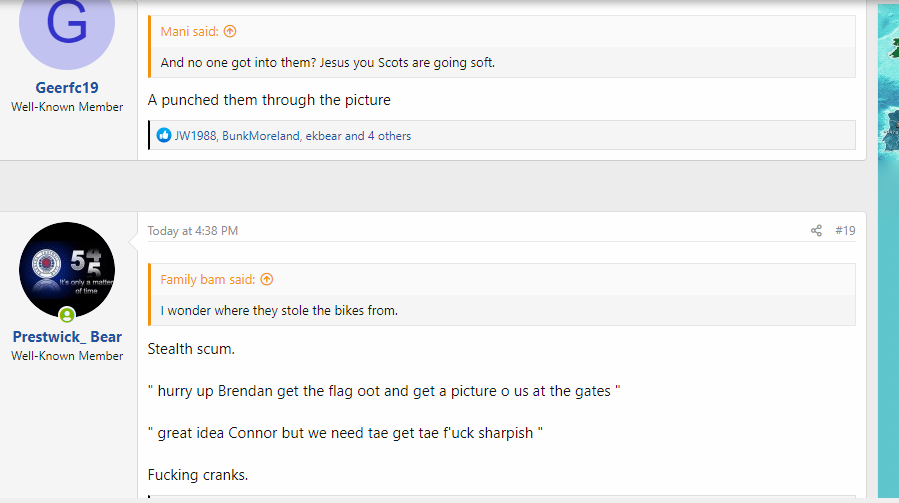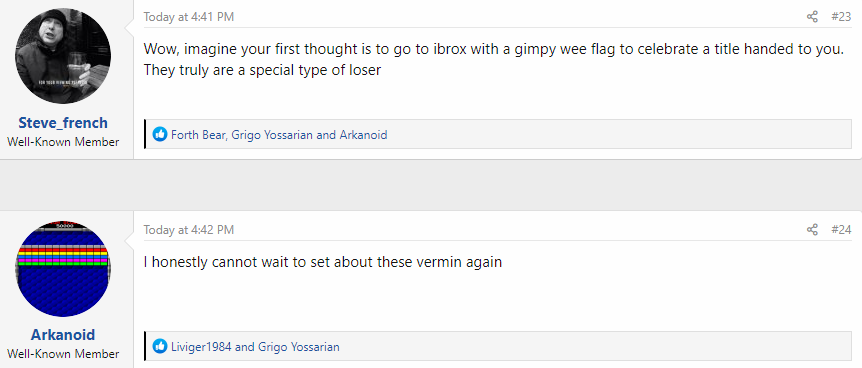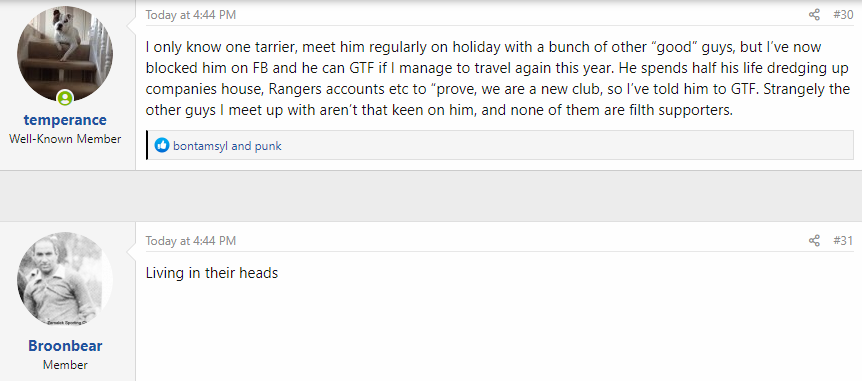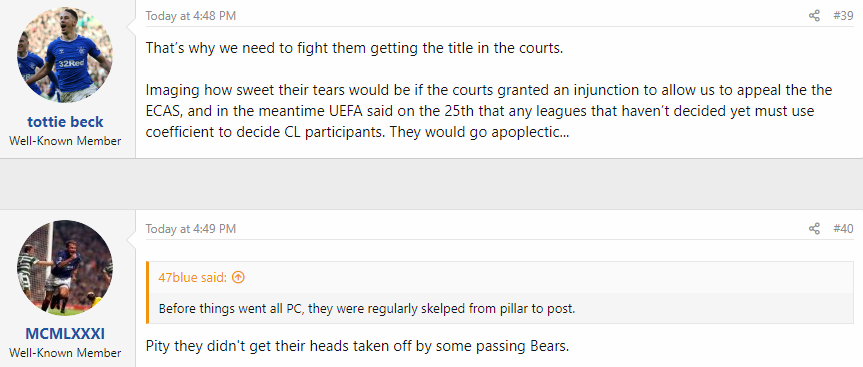 Tottie beck takes the biscuit though, he thinks that court action against a vote can stop the destination of the title, also, last time i checked Celtic had a stronger coefficient than the Newco.
There are plenty more replies there, jump on and have a laugh before they rip it down to starve us of the oxygen we enjoy so dear, their pain.
---