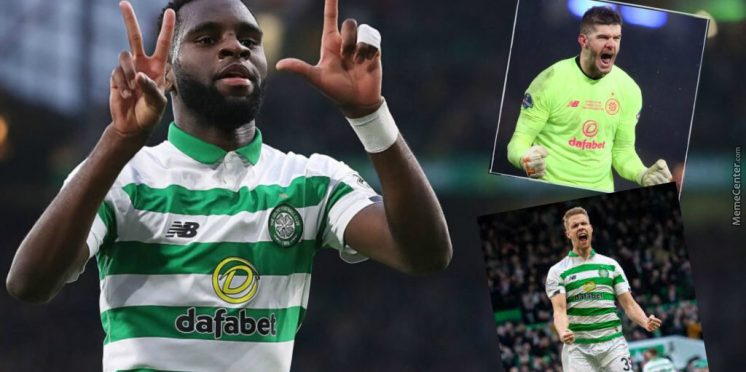 Forster returns, Edouard and Ajer to stay, the 10 is in our grasp
Celtic have had a wonderful 24 hours with the news we have all been wanting to hear.
Edouard was proclaimed player of the year and laid down his intentions to bring the iconic 10 back to Paradise, speaking to the Celtic TV:
"Every season we want to win the title," said Edouard in an interview with Celtic TV. "This year is nine in-a-row, and next year I hope it is 10 in-a-row. This will be historic for the club.
"It's very important for the club, for the fans, for the team, for all of the staff. We now need to go back to work for next season, and I hope that we can win this title for 10 in-a-row."
Edouard is here for 10 in a row, he has said it himself, hopefully a new contract can be negotiated and a hefty buy out installed so that when he does leave it is to one of Football's premier clubs.
Kris Ajer has sacked his agent who was chasing a bag of money in commission and has returned to training, it seems that the Celtic starlet will continue his partnership with Jullien.
Should AC Milan or Leicester make a move it will be for over 20 million and a replacement can be found with plenty to spare with that money.
Regardless, the departure of Jozo means we will no doubt invest in a Centre Half meaning cover will be at hand one way or the other.
Possibly the biggest news is the return of Fraser Forster to training at Lennoxtown, a sure sign that both the player and Southampton see his future at Celtic.
Should it be on a loan deal or on a permanent contract is immaterial, he must be kept for the 10, his presence was amazing last year and over 38 games he will be worth more than a couple of points at the end of the season.
We do not need to go out and buy any first team players, some projects will no doubt come in, but keeping the spine of the team in the Goalkeeper, Centre Half and Forward will be paramount to our title defence.
Should we maintain our players and secure another season of these 3 in particular, the Newco will need a lot more than 3 more Hagi's to stop us.
---