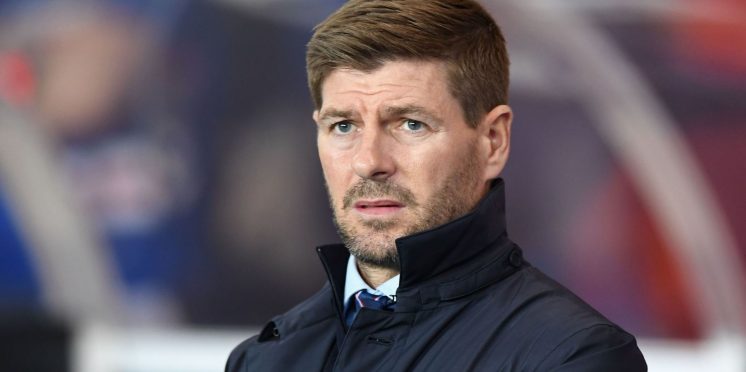 Gerrard's hollow attack on Celtic deflects from season of contrived justice
The COVID 5 rule breakers who were caught on February 14 will face justice 66 days later on April 20th, the delay has already allowed Patterson to play against Celtic and this farcical appeal will allow him to do it again.
This is on the back of a season whereby Sevco haven't seen a domestic red card, despite some horrific tackles from Kemar Roofe and Alfredo Morelos in tight games where the games were tied with plenty of time remaining.
Retrospective justice has helped Sevco soften the blow of having to play with 10 men.
As far as penalties are concerned one has been called all season and that was in the League Cup vs St. Mirren whereby the Newco lost the game, no such mistakes have since been made by the men with loyalist banners touting their displays.
Indeed they will be upset the pubs are closed, there would have been a a fair few beverages handed out for the pathetic officiating this season.
Now the SFA is chiming in waiting more than 2 months to come to a conclusion which police made in minutes.
The police came to the party, saw there were 10 people there, handed out fines and dispersed the crowd.
It is clear as day, I wonder if the Newco will be taking this up with the constabulary and asking for the fines to be rescinded?
If they do they would get the chance to plead before a magistrate and they could well see the fine increased or a more severe reprimand applied.
I am waiting for that appeal but not holding my breath.
Indeed if they did take it to court I would suggest it wouldn't take 66 days for the prosecutor to walk in chuckling and throw the book at the complainants.
The SFA is placating Sevco in this the most tainted of seasons, we threw this season away on the pitch but it began with with Bolingoli and continued after Dubai, we were smashed and took our medicine, many points were dropped in this time.
The same hardships have been cushioned for the Newco, it is a disgrace, that Gerrard has the brass neck to complain about Dubai whereby our whole team had to quarantine and we played our kids instead of having games postponed is a sick joke.
The facts are the trip was sanctioned, the players and club allowed to do it, should we have? God no and heads have rolled for it, but bringing it up is another deflection tactic by a club which has a brass neck that can be seen from space.
---