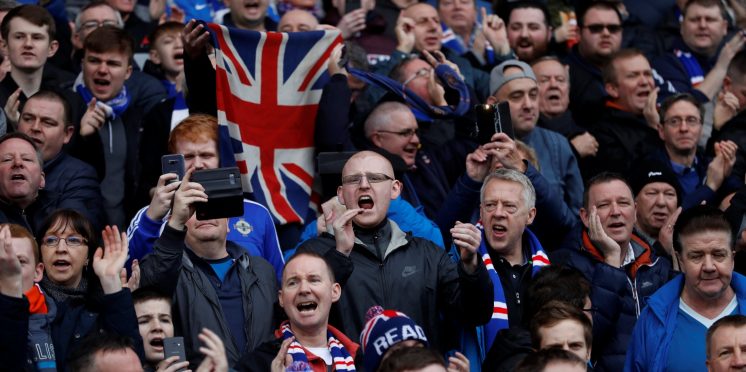 "Glasgow Derby" sets off racial storm as Peepul revert to type against Sky sports reporter
You really have to wonder what is wrong with some people, or Peepul as it were, the term Oldfirm died with the Oldco in 2012, in truth after the disgraceful scenes in Manchester in 2008 when the banner was held no guilt by association.
Sky Sports reporter Anthony Joseph who is well respected across Scotland broke the golden rule of a SMSM reporter, he failed to bow to the continuity lie held so dear by those who are racism campaigners when they are humped out of Europe but sing sweet Caroline whilst calling paramedics Fenian bastards for the colour of their uniforms.
Here are some of the special breed who have retweeted him, you can add your own message on these threads and by all means follow him, he is one of the best reporters in Scotland.
---