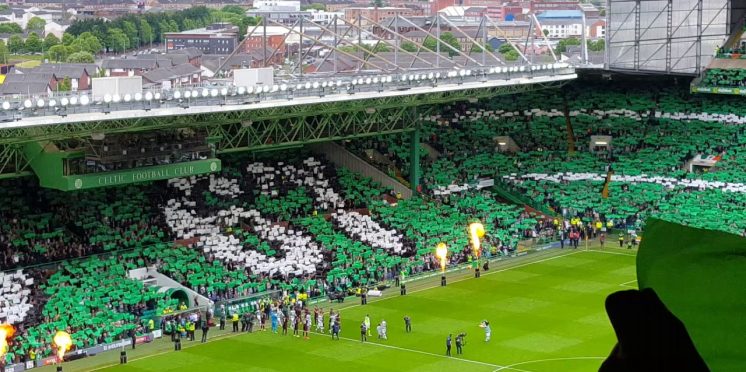 Celtic are undefeated in 66 domestic games, a British record that we are all extremely proud of, today we play in Paradise with the iconic number 67 up for grabs.
This match is the closest thing to a blockbuster you will find outside of a Glasgow Derby, both teams have been positively spiteful all week since referees had the temerity to issue Celtic our first penalty kicks of the season.
In my opinion, there was illegal contact in the box on both occasions, the players were impeded and therefore spot-kicks were awarded.
The media conjecture about 'stonewallers' or "going down easy" are meaningless when held up against the FIFA rulebook.
Today we are going to see if Motherwell is merely a team of whining thugs or if they are pretenders for the top 6 and even a Europa League place.
We will see if Louis Moult is worth hundreds of thousands or if he is worth millions, we will test Allan Campbell's assertions that Broony should be worried about him and not the other way around.
He will either come off the field looking like a great prospect or a Scottish Joey Barton.
Only fools attack Broony before a big match, Motherwell will pay a price if they are not at their best today.
Today the Skipper will call the huddle together on our pitch worth more than their football club and lay down the law to his teammates in front of 60,000 Greens, who would rather keep their coins in their pockets than throw them at players.
It is all to play for, 3 points will extend our lead over both Aberdeen and Sevco who play tomorrow.
A win will maintain our charge before Tuesdays crucial European tie vs Anderlecht and give our players the confidence to progress in Europe, seal 67 straight wins and go 7 clear at the top and 10 clear of the Newco.
A week after winning the Cup, this game too has all the emotion of a final.
---