Sevco fans are bracing themselves for the morning when Connor Goldson is poised to walk away from Sevco just at the same time we will be able to activate contracts for CCV and Jota, the following is deludamol off the radar.
That Rangers earned about £80 million on his watch is an understatement, goodness know they spend nearly as much every year!
But to state that monies have been brought in over and beyond normal retail is a joke, the Newco are losing money hand over fist, they are barely solvent and that has characterised every window he has been at the club for.
Last year they reported £23.5 million in debt on top of over £15 million during the COVID Cup.
Even the fee he arrived on of £2.48 million, he leaves for nothing with Transfermarkt which is generally conservative with its valuations having him at a tidy £7.2 million, a fee that was last updated 6 months ago and doesn't take into account his run in Europe.
I would not be surprised if Nottingham Forrest try to bring both him and Balogun over tomorrow, they will both cost them noting.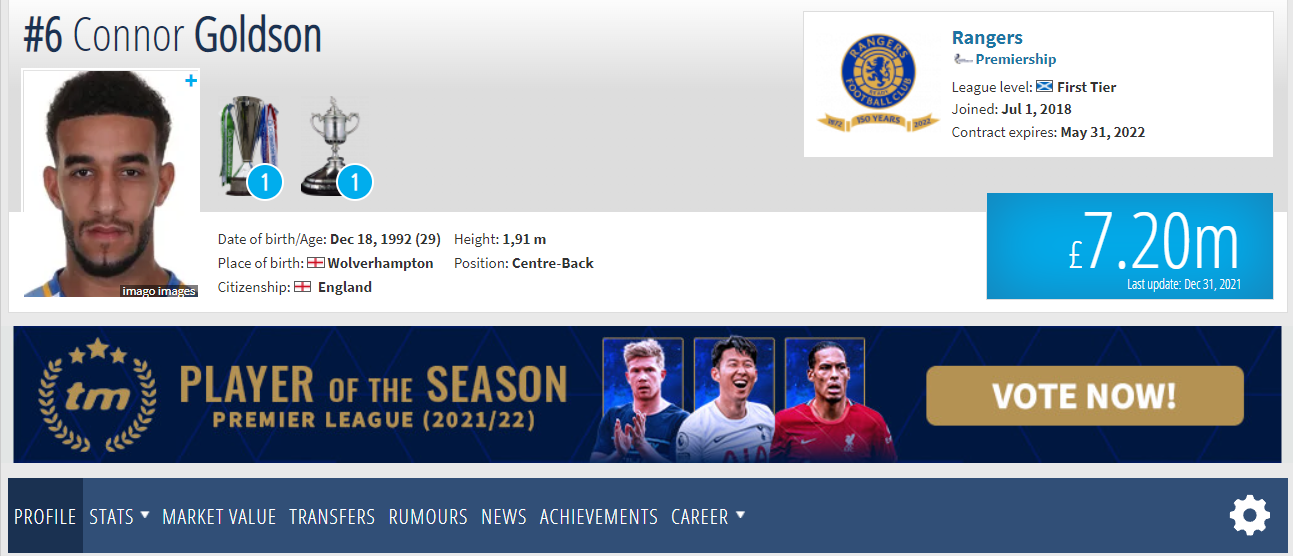 For the avoidance of doubt, Goldson took 2 trophies of us at a time where a further 2 were won by St. Johnstone and we won the other 8.