The Green Brigade have slammed the possible appointment of Bernard Higgins to a senior security role at Celtic, Higgins was a chief protagonist in prosecuting fans on both side of the divide within the remit of the Offensive Behaviour at Football Act.
Such offensive behaviour included admiring the people who cast the chains of British slavery off of your relatives or singing about your beliefs in having a democratically elected leader who wouldn't be paid £84 million a year to breathe.
The Act was a disgrace whereby the Billy Boys and its wading through our blood was overlooked whilst the Celtic symphony itself had its words changed.
The display by the Brigade also came with a statement which you can read below.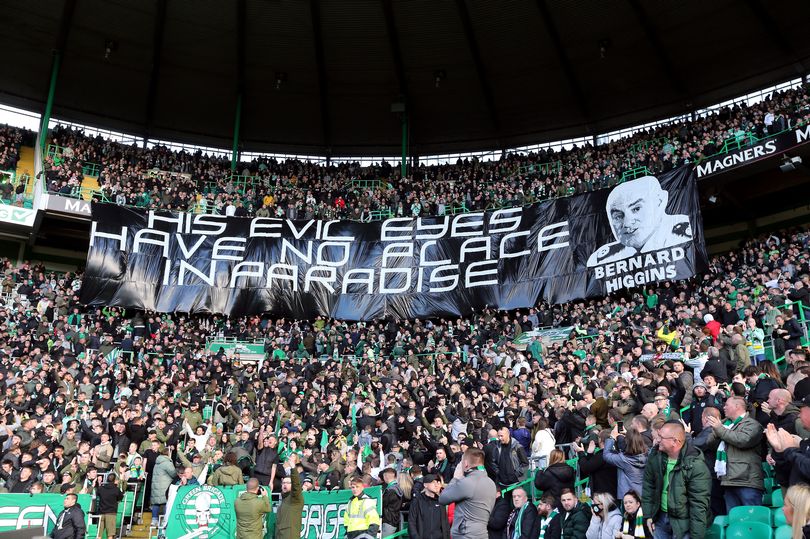 "We have recently been made aware that Bernard Higgins of Police Scotland is likely to be appointed to a senior security role at Celtic.
"Higgins played a major part in the vicious implementation of the much-hated Offensive Behaviour at Football and Threatening Communications (Scotland) and passionately defended the legislation within the Scottish Parliament.
"As assistant Chief Constable, Higgins' remit involved strategic decisions on the policing of football across Scotland, and he used this power to orchestrate a campaign of intimidation against the Celtic support.
"He took great pleasure in guiding his officers to harass, threaten, brutalise and criminalise Celtic fans.
"He displayed a patter of disdain for all football supporters, regularly taking to the media to threaten fans before matches, whilst also defending the use of supporter informants, dawn raids and other extreme policing tactics.
"He was so eager to target football supporters that his police force was directed to regularly report our club to UEFA to be disciplined and he personally proclaimed that fans would be arrested for the expression of political opinion, or if they called opposition fans 'baldy'.
"His appointment would be no laughing matter, however, for the hundreds of Celtic fans who either fell victim to the police cruelty that Higgins oversaw, or the thousands who witnessed their fiends or family endure the ordeals of arrest, trial and tribulation, this would represent the ultimate insult.
"The police officer most responsible for the reprehensible attack on our support, our culture and our values would be rewarded for these very acts by being given a prestigious position within the club we all love.
"Although we have raised these concerns with the club privately, they are unwilling to engage on the matter.
"We believe we have a responsibility to inform all fans of the impending threat this appointment poses.
"Bernard Higgins is not fit to serve Celtic Football Club and we call on all fans to make this clear to the Celtic board.
"On Saturday, we will remain silent for the first 30 minutes of the match. This will act as a symbolic reminder of what Higgins attempted to do to our support and make clear to the Celtic board the level of opposition to his appointment.
"We understand that our stadium is renowned for the atmosphere created within it, and we desperately want to provide that backing to the players, however we kindly ask those who disapprove of this potential appointment to join us in this protest.
"It is regrettable that once again the Celtic board should create a sideshow which detracts positive support for the team, particularly at a time when Ange Postecoglou and the team are starting to deliver encouraging performances and results.
"We call on the board to do the sensible thing and not appoint Bernard Higgins to this role.
"Otherwise, we will continue to campaign against both him and those responsible for hiring him."