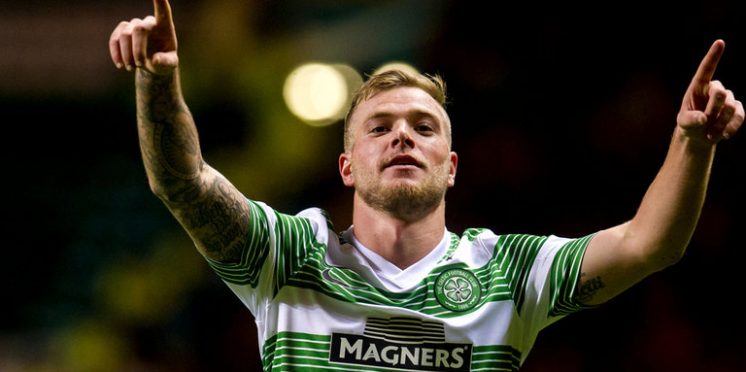 Guidetti's a proven goalscorer in Scotland, bad history aside, he'd be a no brainer
I will no doubt take some pelters for this, but John Guidetti would be a great signing for Celtic if a cheap transfer could be organised.
He should have stayed when we made him the offer and his departure was a major disappointment for fans who had sung his name, but maintaining a grudge on this is cutting our nose off to spite our face.
If he came back and recaptured his form then it would sew up trophies and titles on the run to 10 in a row, we are a proven striker short after the loss of Dembele and Guidetti would fill the breach.
He would also cost a fraction of either Dembele or Edouard for that matter, the other option is to try a new striker and hope that he finds his feet in Scotland.
With both Edouard and Griffiths on long-term deals at Celtic, we are one striker short of what we will need not just for the run in but years to come.
Guidetti may well have wronged us before, but signing him to the Champions would give him a chance to atone and replicate his International form for the Hoops.
[poll id="23″]
---