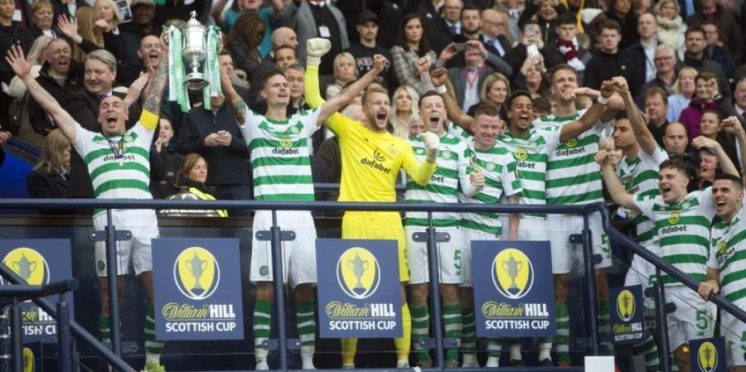 Halloween in Hampden as Semi-Final and Final of Scottish Cup is confirmed.
The SFA has announced the dates for both semi finals and the final of last seasons competition giving Celtic a belated chance of lifting an astonishing 4th consecutive treble.
The dates are auspicious, with Halloween and All Saints Day for the semi finals, if we get drawn for the first date you might expect that there will be some in fancy dress.
However, there will be no Zombies as they couldn't get past relegated Hearts.
Celtic have 6 trebles in the clubs unbroken history, one fewer that the 7 which Oldco Rangers won in their concluded history, should we win this cup we will equal their total which is itself a world record.
The final will be played 5 days before Christmas meaning we may well have a Green and White Christmas and 10 in a row in the new year.
---