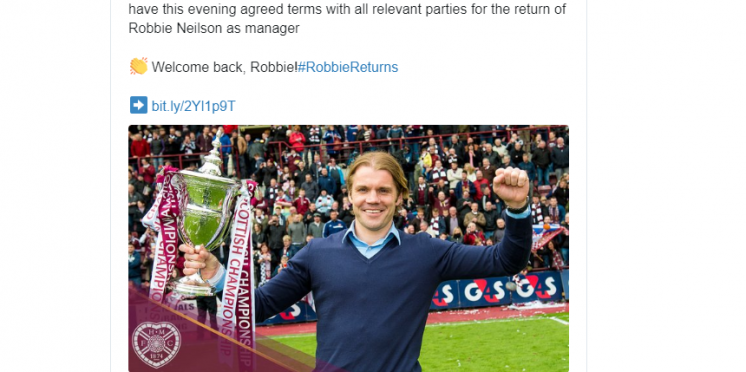 Hearts poaching Neilson opens up 2 possible transfers for Celtic
They say a week is a long time in Football, well it has been a lifetime for Hearts and Dundee United fans with the two seeking legal advice for an impending court battle and have now somehow concluded a deal for the transfer of Robbie Nielson from Dee Utd to the Jambos.
On the back of this news, there are some permutations for Celtic, 2 players that have been linked with Celtic and are readily affordable are now without the manager they were playing under.
At Hearts there is Aaron Hickey who has also been linked with Bayern Munich such is the Left back's promise, he would provide comperition for Taylor, is young and was a standout in a dreadful Hearts team last season.
The second and somewhat more controversial would be Lawrence Shankland, himself worth around 3 million pounds, he would be squad player who you would think would do better than Bayo or Klimala.
He has domestic experience with a bag of goals in the Championship although his Premiership record was far from exciting.
Regardless, with the manager on the move, both players would easily be able to push through a move, neither move to Celtic would in any way shape or form be as strange as seeing Nielson leave his club for one which is suing it.
---