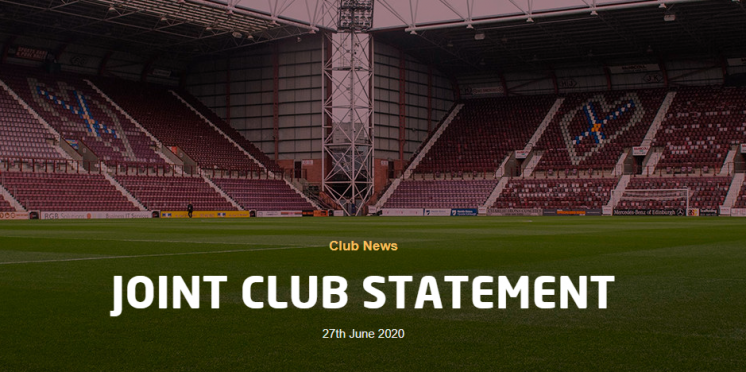 Hearts release statement threatening more legal action as season start is threatened.
The Broken Hearts of Midlothian are complaining again, this time in a short statement (see below) threatening yet more legal action.
The Edinburgh club and Partick face 40 other member clubs including both Rangers and Caley who are not taking their side, regardless of their posturing.
With their sour grapes set to delay the season, hell mend this club if they stop the national sport from returning to a public itself desperate for the return of Football.
Along with the other 40 SPFL clubs, Hearts and Partick Thistle have received a letter, signed by Neil Doncaster, that relates to the forthcoming Court case.
It is wrong and much of its content is misleading and the timing itself questionable, we are currently awaiting legal advice on what needs to happen next.
The letter has yet to be made public but since it has been sent to all clubs you can imagine it will be in the public realm by some slice of lamb… i mean luck.
As for it being 'wrong, misleading and of questionable timing' well that is very much the Tynecastle club calling the kettle black.
---